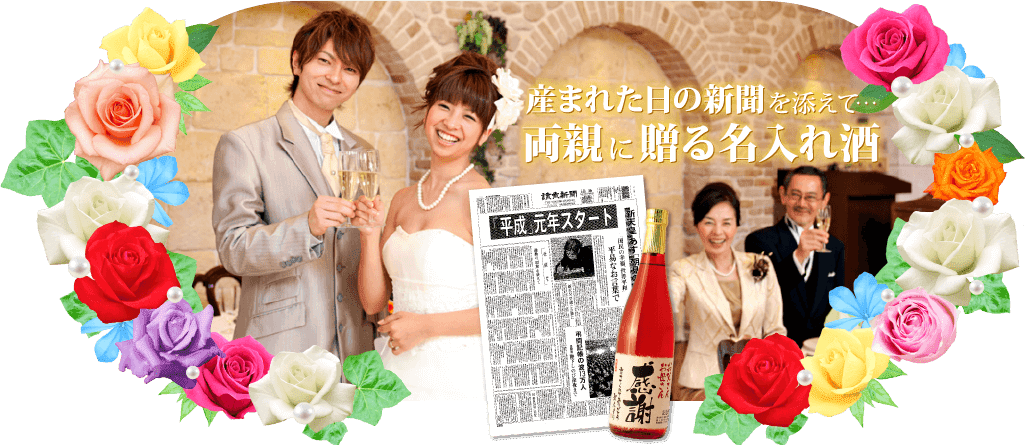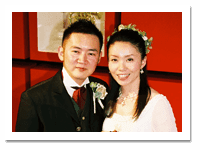 BothparentOn the wedding anniversary
The date of the anniversary newspaper was given on the wedding anniversary of each parent. He said he was busy on the wedding day and couldn't afford to read the newspapers.
父Cried
My father loves alcohol, so when I found this "named sake", I decided immediately, "This is it!". I was impressed by the face of my father who looked shy about the letters on the label. As soon as I read the newspaper of the day I was born, tears popped around ... I didn't cry in the newspaper, even though I didn't cry in the letter to my parents (laughs)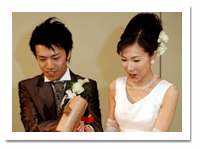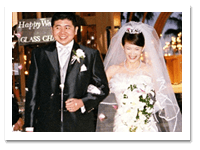 CongratsTo the words
I didn't have much time for wedding, and I was looking for gifts for my parents. Despite calling late at night, the staff was friendly and finally congratulated me when I was told "congratulations". It was a present that my parents were very pleased with and I was glad to give.