When is the delivery time when I order the name sake?
The delivery address is "◯◯ (prefecture)". How long does it take?

Thank you for considering our name sake! As you may have seen on the website, our name-added sake is a product with an "anniversary newspaper", so the delivery date will change depending on the timing of your order.
◆ If you want the shortest delivery time
If your order is up to 15 time, you can ship the next day.
◆ If you would like a normal delivery date
Unless otherwise specified delivery will be shipped within about 2-3 days from the date of order.
As for the order of newspapers, it will take one day on a business day (weekday) of a newspaper company. Neither the newspaper company nor our store is open on public holidays, so the newspaper order date will be ordered the next business day, which will be delayed further.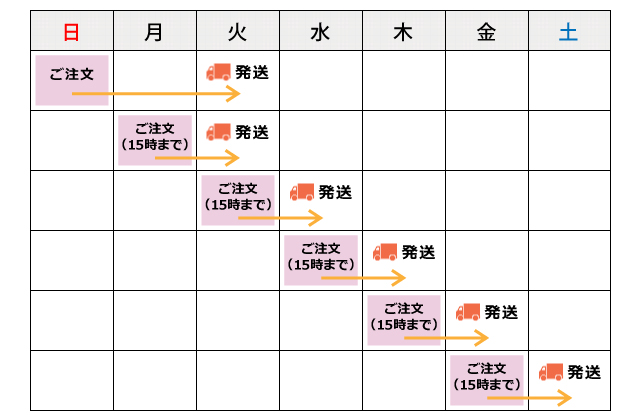 Please check the delivery schedule below.

(* 1) This is only a planned date and may change depending on the timing of your order.
(* 2) In the case of delivery to remote islands and islands, we require time for delivery. Customers who are worried about the approximate number of delivery days should contact our store once, as it may not be possible to fulfill the request even if the delivery date is specified.

Please feel free to contact us if you are unable to resolve the problem with the above description.
Landline customers: 0120-036-080 / Mobile phone customers: 025-378-2631
[Business hours] 9: 00 to 18: 00 [Closed] Saturdays, Sundays and holidays