Introducing the wedding pattern and new forms of wedding and bow renewal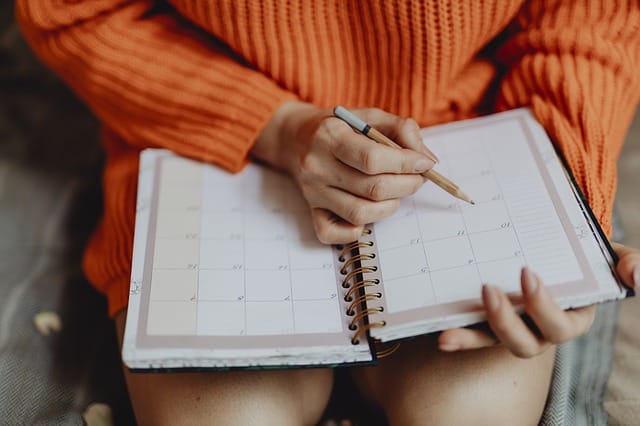 Dates important for weddings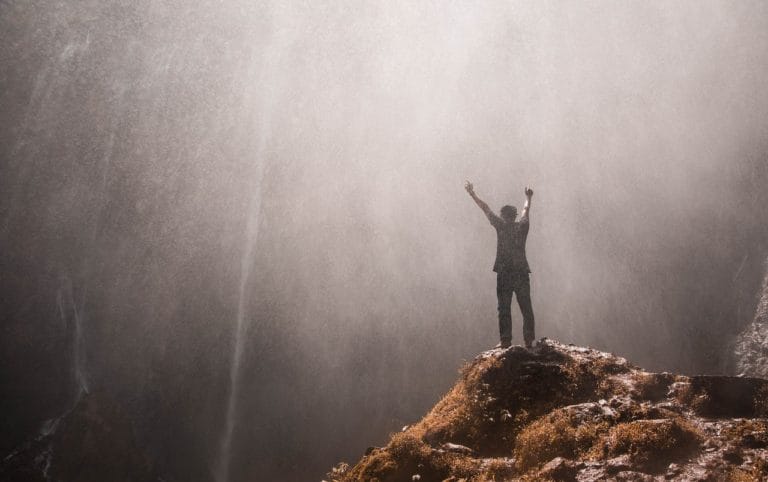 When you want to give a wedding, you first care about the Japanese pattern. It's also famous for his speech, "I'm happy today."
Don't worry about luck! Some people may say that, but why not choose that day because of the day's pattern? Knowing may change your mindset.
This time, we will introduce the Japanese pattern suitable for a wedding and a new style wedding.
About 1
Have you ever heard of the word "Three Neighbors"?
this is,It is a bad day that has been said since the Edo period, and a day when construction should not be doneis. As the word saysI get involved in a disaster to the house next doorBecause there is a meaning.
Those who know it are said that it is not a very good day.
However, there are things that need attention. I think that you may move at the same time when you are enrolled or engaged. Only in such a case, try to avoid the days of the three neighbors because of bad luck.
The three neighbors go around 2-4 days a month. Be careful when moving when you get married.
2. What is a good day
Let's take a look at some days that are particularly good for weddings.
Often, the words written on the calendar, such as "Shinsho", "Tomohiki", and "Daian", have a meaning that has been handed down since ancient times.
This pattern is called Rokuyo (Rokuyo / Rikuyo) and it came from China. Originally it seemed to represent a day of the week, but it gradually became a sign of good luck.
Six days, as the name suggests, there are six types.
Da'an, Tomohiki, First victory, First luck, Red mouth, Buddha extermination Da'an is said to be particularly suitable for marriage in these days.
Daan is considered the luckiest day because it is "very cheap." Meaning a day when marriage and moving can be done safely.
Da'an is a popular day for doing anything, not just marriage and enrollment. For this reason, many people build new houses or get married on this day.
Also, the word Daan is often seen on the calendar.Many Japanese know that the day is a good day, so it is easy to choose that day as a wedding dayis not it.
About 3
I think that many people know,A very auspicious day for marriageIt has been with.
The word `` Buddha destruction '' is `` the biggest bad day that destroys Buddha ''It means that. So it's the least suitable for a wedding.
In addition, it is said that the auspicious occasion is bad even in the event of putting things like car delivery.
At weddings, most people don't want to do Buddha destruction due to bad luck, so the price is considerably lower.
Depending on the way of thinking, there are two types of theories, that Buddha destruction is evil all day long and that the luck will be better in the afternoon.
However, marriage is a connection between the two families, so if you have a relative who has a disgusting face, don't do it.
Flow up to the wedding! Introducing the basic flow from proposal to wedding preparation!
Introducing Bow Renewal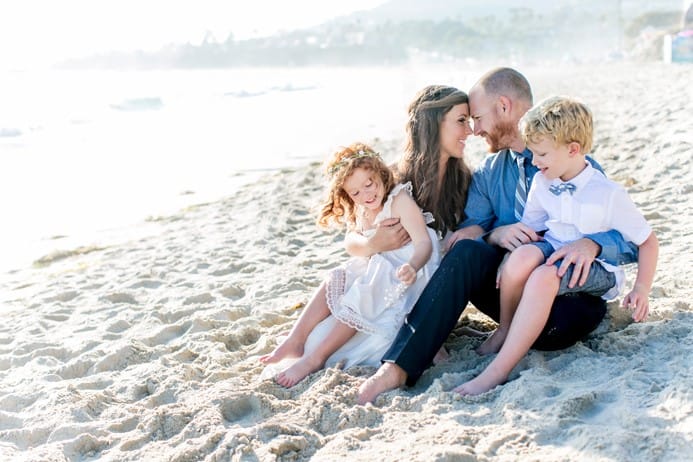 You may be unfamiliar with it, but do you know that it has been renewed?
Bau Renewal is a wedding that a couple who has already had a wedding in the past will list again.
Why do you do that? If so, how much will it cost?
I would like to explain what you might be wondering about.
What is 1, Bow Renewal?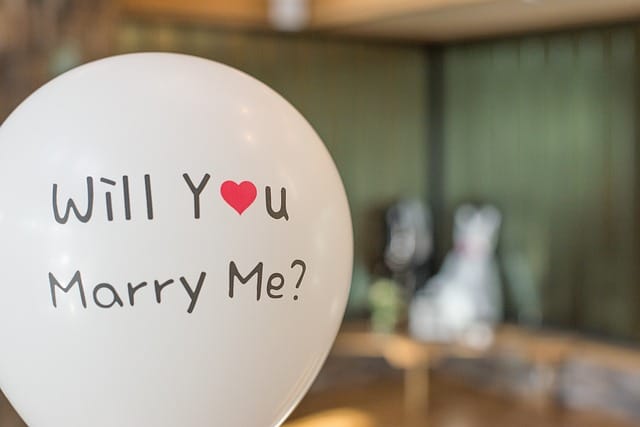 In a rowWedding ceremony to renew marriage vows.
In other words, it means to swear again the love that was vowed at the beginning of marriage.
It is a wedding style that you don't hear much in Japan, but it has been practiced in Europe and America for a long time.
Do you think you have a dream to be able to wear a wedding dress that you could only wear once in a lifetime?
This bow renewal,There are many people who travel and set together on wedding anniversary destinations..
Why 2 recommends renewal
Reason to recommendWhat your family can do!
Would n't it be nice to have your own wedding at the beginning and enjoy your new family at the 2 wedding?
Not only is the couple's bond deeper, it is also great for deepening the bonds of the family, including children.
It's also nice to silently renew your parents as a surprise.
3, who is doing it?
You're curious what kind of people are doing bow renewals?
Basically, you can do it for married couples regardless of age.
Still5 years, more often in milestones after getting married to 10.
There are also a lot of people who are not married.
Since it is a renewal of the vows, there are many people who want to check bonds or deepen bonds.
4, will there be a memorial that you did?
When you do a bow renewal,CertificateYou can get something like this.
You can get a marriage certificate at the first wedding.It is a certificate that has the same role, and it remains as a memorial that the two performed a bow renewal.
Is there a need to dare to mention 5, Bow Renewal?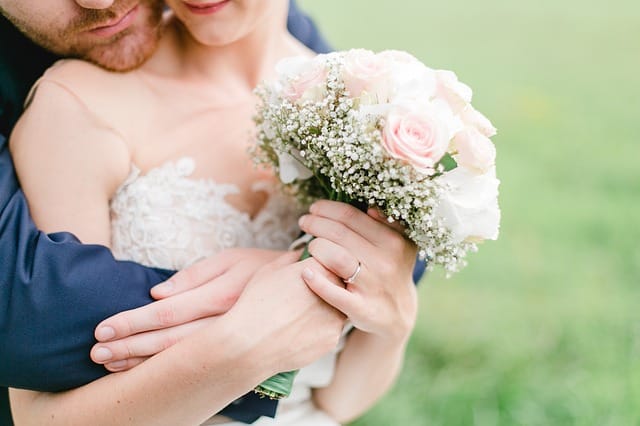 If you have read so far, you may be wondering what your wife wears in a wedding dress to be self-satisfied.
There is no such thing, and there are many benefits for her husband.
■ You can tell each other thanks
I think I have become busy when I get married and I can't say thank you very much. Why don't you renew your bow as an opportunity to express your gratitude?
In addition, if you are a couple who always quarrels with trivial things,Reminds me of the feelings of marriage and gives me a good chance to get alongthat's what I think.
■ Get a gratitude gift from your child
My children who weren't there at the first wedding. SuchGive our children a present for their wedding celebrationHow are you not happy?
I am glad to receive any celebration from the children who have watched their growth.
6, where is the venue where you can renew the bow in Japan?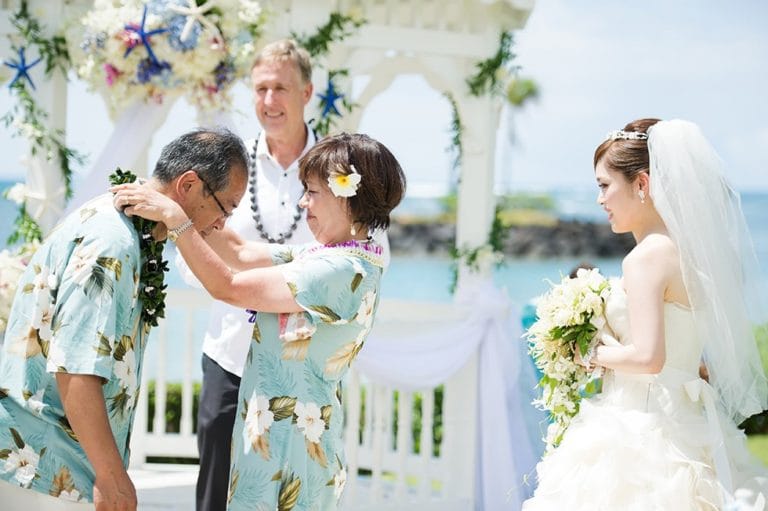 ■ Hotel New Otani
The first is Hotel New Otani. It 's one of the most famous hotels in Japan!
A long-established hotel with such tradition and style, you can have a ceremony and dinner at the chapel overlooking the Japanese garden. Prices6 name is about 28 10,000 yenに な っ て い ま す.
In addition, as a privilege, you will be able to choose 1 from couples' stays, live violin performances during dinner, memories VTR gifts, studio memorial photo gifts.
■ ANA Crowne Plaza Hotel
The 2 venue is ANA Crowne Plaza Hotel Nagoya. Isn't it quite famous in Aichi Prefecture?
Ceremony, certificate, commemorative photo, and dinner are set at this ceremony hall. So the price is2 name is about 5 10,000 yen.
Because the price is reasonable, it is also highly recommended as a gift for your parents.
In addition, if your clothes are a little beautiful, you can have a good atmosphere without being too stiff.
■ Takarazuka Hotel
3 is Takarazuka Hotel. Takarazuka Hotel is a hotel in Hyogo, with a retro atmosphere.More 4 types of plans than othersIt has been!
The cheap ones2 10,000 yen with ceremony and photos only. If you have a dress, bouquet, and tuxedo, the price is around 12 10,000 yen.
Benefits include 30% discount on basic room rates and 10% discount on restaurant use.
■ Keio Plaza Hotel
4 is the Keio Plaza Hotel. The Keio Plaza Hotel is in Tokyo.
In this hotel,If there is only a ceremony, 3 10,000 yen is possibleis. Furthermore, the meal plan is about 2 10,000 yen for 4 people.
And the benefits you care about areIn the case of a meal plan, a cake presentthere is. Furthermore, couples who have made their first wedding at Keio Plaza Hotel Tokyo will be free of charge for that day.
■ Hotel Moon Beach in Okinawa
Finally it will be the appearance of the southern country.
At the first wedding, I ended up at a nearby wedding hall because of my friends, relatives, and work from a distance. But in reality, there are surprisingly many people who wanted to have a wedding in a beautiful place in the southern country.
I would definitely recommend it to those people.
And this hotel8 10,000 yen with a ceremony, photos and conclusionsIt is possible to do in.
Show your family on a sightseeing trip and be happy if you give them a surprise gift when you arrive at this hotelIt will be.
■ Hotel Mira Costa
Many people know this hotel.
It is a very popular venue for weddings. It will surely be a great memory not only for parents but also for their children.
The atmosphere during the ceremony is surrounded by Disney characters, so you can feel extraordinary.
And as a recommended planEndless romance.
It is important to note that this plan is a special program for those who have made their first wedding at Mira Costa. Ceremony and meal are set,Cost is about 23 million yenHas become.
■ Hotel Granvia Kyoto
Hotel Granvia Kyoto is directly connected to Kyoto Station and is very accessible.
CostsAbout 6 10,000 yen with 20 nameAnd includes ceremony, certificate, venue fee, and dinner.
As an option, costumes and studio commemorative photography are also possible.
It's a good idea to leave a photo as a memory of your family.
This is a recommended venue for those who are thinking of renewing their bows for the family.
7, overseas renewal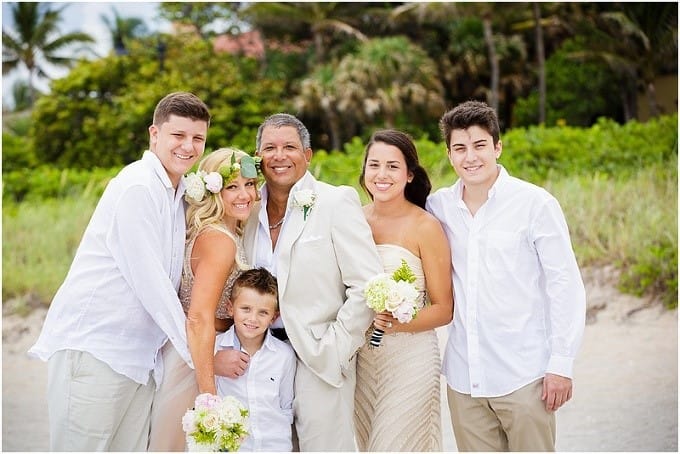 Last but not least, I would like to introduce some of the best places in Hawaii where you can perform a bau renewal in Hawaii.
■ New Otani Kaimana Beach
This hotel is part of the New Otani Hotel in Japan.
If you do it overseas, you will be worried, so if you are affiliated with a hotel in Japan, you are safe.
There is a plan called Mauroa Ke Aloha.There is also a Japanese coordinatorSo don't worry if you are not confident in English.
The contents of the plan are a ceremony, exchange of rays, course meal for 2 people.
You can also take a commemorative photo as an option, so be sure to get there.
■ Outrigger Waikiki Beach Resort
Those who know this know it, but it is a classic place to do in Hawaii.
The characteristic of the bow renewal style here is that it is a style to perform a ceremony at the same time as multiple couples. Therefore, the ceremonial hall has a schedule, so please make a reservation on the desired date.
Although wedding dresses cannot be worn, guests at the hotel are recommended for those who are thinking on a budget because the ceremony is free.
■ Halekulani
Halekulani will be Hawaii's finest hotel.
And hereThere is no plan for exclusive use of Bow Renewal.
However, since there is an anniversary plan, why not spend a special day staying at the milestone timing?
■ Star of Honolulu
This is a place you can do on a Hawaiian ship.
It 's nice to be able to celebrate the timing of the milestones on the ship.
Here, the captain of the ship will divide the ceremony. After the ceremony you can enjoy dinner and have a special day.
■ Kaimana Wedding
This is a place that is widely used for weddings and parties, so many of the staff are used to it.
AndCost is $ 490It is relatively reasonable.The contents are a ceremony, a toast / first byte, and a course dish..
Why don't you have a chance to celebrate with professional staff overseas?
■ Primary Church
At the Primalie Church, there are services that are not found elsewhere.
That is, Ability to renew parents' parents after the child's wedding.
Wouldn't it be nice to present a bow renewal to your parents right after your child's wedding?
Let your parents feel the bonds of the couple, and let them know how much you appreciate them from your kids!
■ Outrigger Reef on Waikiki Beach Resort
This ceremony is a group practice. furtherGuests can do it for freeSo the cost can be considerably reduced.
For that, you will be able to make a lot of memories in Hawaii!
How much does it cost for 7 and Bow Renewal?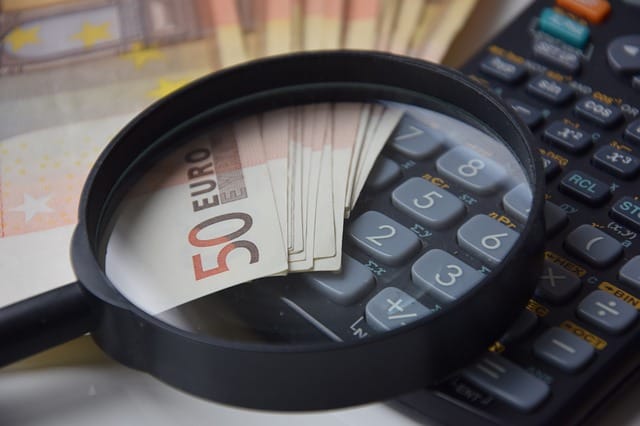 ■ In Japan
If you do it in Japan,Travel costs are lower than overseas.
And depending on the location, there is only a ceremony fee,8 10,000 yen + transportation expensesPlease think.Furthermore, if you add meals and costumes there, please expect about 20 10,000 yen.
■ When performing overseas
The cost you have to assume isCeremony costs plus transportation and accommodation costs.
If you are going to wear a wedding dress as in Japan,10 million yen added to the previous costPlease think.
However, if you stay overseasThere are places where the ceremony is free of charge, so the cost required in that case is only transportation and accommodation costs, and it can be done at low costIt will be.
Summary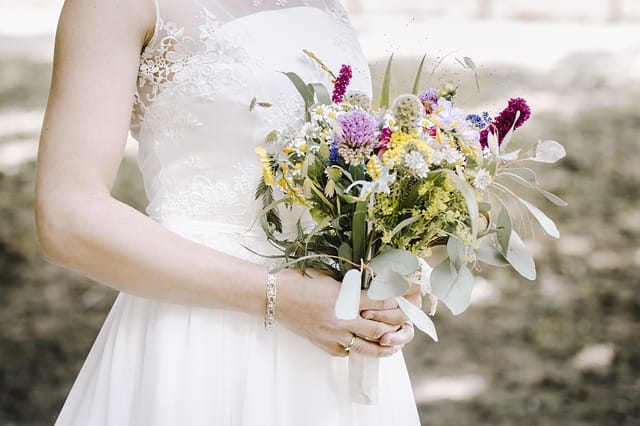 This time, we told you what day you should choose for your wedding day and what it means.
In addition, we introduced a new wedding style, Bow Renewal.
If you want to do a wedding or are already trying to do it, why not try a surprise wedding involving your parents?
I am sure that your parents will appreciate your gratitude!