Introducing 5 wine selections for parents who have celebrated their wedding anniversary [by price! ]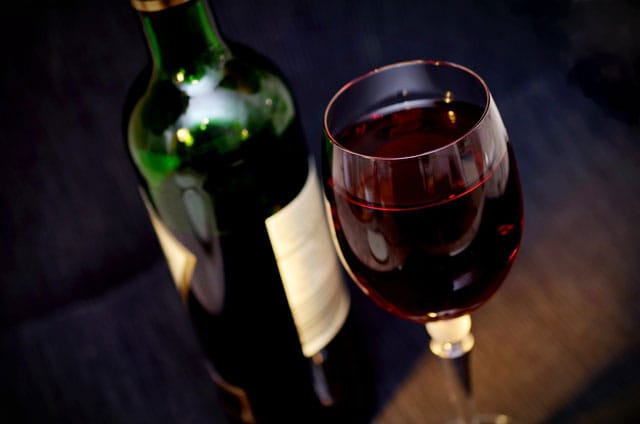 More and more people are giving wine to their parents on their wedding anniversary.
Wine is suitable for a variety of celebrations, including wedding anniversaries. There are many advantages such as the gorgeous appearance and elegance, and the price range that makes it easy to present. However, what kind of wine should I worry about when I present wine? That point.
This time, we will introduce the recommended wine 5 selection for parents who celebrated their wedding anniversary. We will introduce 5 selected wines according to budget, selection method and price, so please refer to them on your wedding anniversary.
What wine should I give to my parents who have celebrated their wedding anniversary?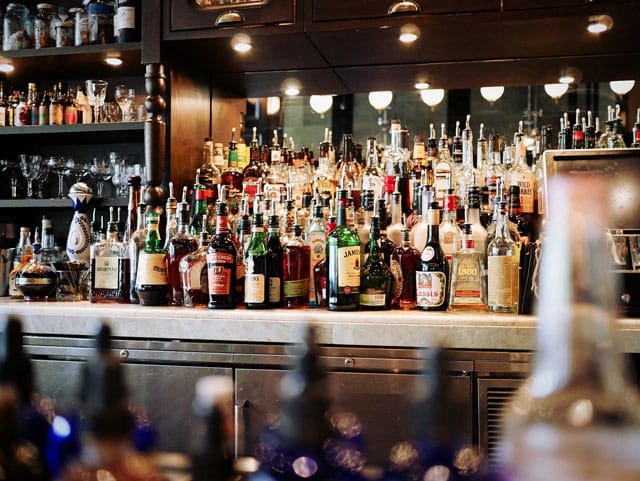 If you give wine on your wedding anniversary, you're wondering what to start with. If you are not familiar with wine, it is difficult to choose from 1. In this article, we will introduce the procedure for selecting wine.
[How to choose wine for wedding anniversary]
Decide on a wine budget
Know how to choose wine
Purchasing wine
When choosing wine,Start with your budget. Wines range from cheap to expensive, depending on the type. If you start choosing without deciding on a budget, it is difficult to choose a wide range of prices. Therefore, we recommend that you first check your financial situation and decide on your budget.
Next, wineKnow how to choose. For example,For wedding anniversary, prepare wine of the year of marriage, or wine of parents' birth year, etc., How to choose related to the anniversary,How to choose your favorite brandAnd so on. Here, it is important how you want to celebrate.
Finally, actually buy wine. This article introduces recommended wines by price for those who are worried about knowing the budget and how to choose. If you haven't decided until the end, please choose from the recommended wine 5 selection.
What is the wedding budget wine budget?
A general anniversary budget is around 5,000 to 3 yenIt is said that Basically, choose a wedding anniversary wine at a price that falls within this price range. The wine itself has many choices because there are many bottles in this price range. On special wedding anniversaries (〇〇 anniversary, etc.), you may be able to give a wine above the average price.
This article introduces wines from 1 10,000 yen to 3 10,000 yen according to price range, and finally introduces wines of 5 10,000 yen. This time, we have collected items that fit within the general anniversary budget.
Also, are wedding anniversary wines 1 bottles for parents? Or is it 1 books at a time? Depending on the budget. If you want to give them separately, you can buy 1 10,000 yen wine or a set of wine. If you give expensive wines separately, be prepared for a reasonable budget.
How to choose wine for wedding anniversary
If you give wine on your wedding anniversary,It is pleased to use "marriage" as a keyword as much as possible.
[How to choose wine that is conscious of marriage]
・ Wine of the parents' marriage year
・ Wine of the year the parents were born
・ Named wines marked with wedding anniversary etc.
Wines of the year of marriage and birth of parents are popularis. However, depending on the type of wine, it will be a rare species, so a certain budget will be required. In addition, there is not always wine of the year, so it is often difficult to obtain.
So this article recommends:Named wine with anniversary dateis. Named wine,A service that puts letters on the label of wineis. You can usually give a wine as a gift, but if your name puts information about your wedding anniversary, your parents will be happy.
Named wine is recommended because it can be purchased at the same level as ordinary wine or a little more expensive.
Benefits of giving personalized wine
Named wine,Labels with text, illustrations, or designs, or the bottle itself is engravedThere are things.
Doesn't it take time to purchase because it looks like custom-made? As you might think, it's not surprising.
Named wines are conveniently purchased from the Internet.
Find shops that specialize in gifts and some of the liquor stores that offer specialty wines. Just search for "name wine" and you'll find a number of shops.
If you receive a wine with a name, you must think that it is "the only wine in the world, your own."
For a wedding anniversary, grab a bit of wine and you'll be happy.
There are plenty of designs for personalized wine.Some allow you to put a message, etc., and it is also possible to convey your usual gratitude in a message.
Some are decorated with Swarovski, etc., suitable for glorious anniversaries.
Even after you finish drinking wine, you can enjoy decorating all the time.
In addition, on this site, you can present on such a wedding anniversary or wedding / reception,Named wine with anniversary newspaperIs provided.
Anniversary newspapers are copies of newspapers published in the past anniversary, and when you get them you can recall how the world was at that time. It is an opportunity to recall nostalgic feelings and happy feelings of those days.
By price! Wine 5 selection that we want to give to parents who celebrated wedding anniversary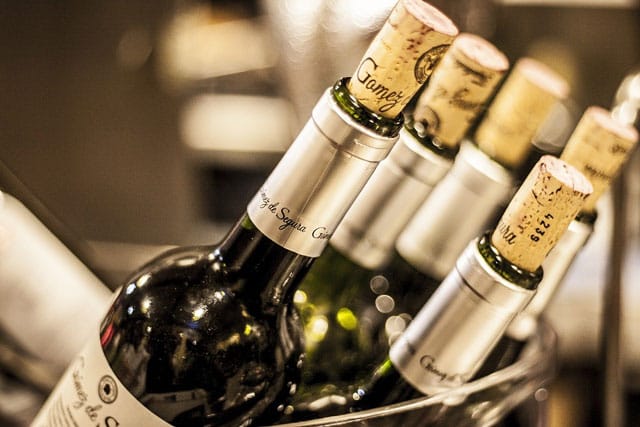 Here are some of the wines that I want to give to my parents on their wedding anniversary. We summarized the price range and features of wine. If you plan to purchase from now on, please refer to this chapter.
[Within 1 10,000 yen] Name wine
Named wines are wines with a "message" or "name" on the label as the name implies. No matter how embarrassing it is to communicate by letter or word, a personalized wine makes it easy to convey a message.
The set includes a "bottle with an original wine label" that supports kanji and hiragana English, and an "anniversary newspaper" of your favorite date. You can present these 2 items in a paulownia box.
The original label can include a title, name, date, and message, so feel free to choose a word. Anniversary newspapers can also be given by specifying the date of the anniversary, such as the newspaper or birthday of the year of marriage.
Named wines on this site are red wine and can be purchased from "9,800 yen".Because it fits within 1 yen, it will be an economically friendly gift.
[Within 1 10,000 yen] Chateau, Karon, Segur
"Chateau Karon Segur" is popular among wine lovers. This wine was loved so much that Marquis Nikola Segur, who existed in the 18 century and had many breweries, left the words "My heart is in Karon".
And the feature of "Chateau-Caron-Ségur" is the label of the heart mark.Labels that express love for the chateau caron are suitable for anniversaries that convey love, such as wedding anniversaries or Valentine's Day.
The wine itself,Profound, astringent and elegant tasteis. It's a red wine royal road, so if you're a wine lover you'll definitely be pleased.
[Within 1 10,000 yen] Champagne Henri de Vaujancie Grand Cru
if,If your parents are not good at red wines or strong astringency, sparkling wines are recommendedis. The Champagne-Henri de Vaugency Grand Cru is particularly suitable for wedding anniversaries.
This wine isIt has the meaning of "Lover's cuvée (special thing)" and the wish of "I want you to taste the time spent with a lover or a couple".The label has a heart symbol made of white flowers and a white dove in the center, making it a truly anniversary wine.
The taste of wine is as fresh and natural as it looks. In particular, the fragrance is "a delicate fragrance reminiscent of flowers," so even those who are not good at red wine can drink it without problems.
[Within 3 10,000 yen] Named wine pair
One bottle of name wine was introduced earlier, but if you want to give it to each of your parents, we recommend a pair. In this site,"Sculpture wine" with red and white wine setOffers. Unlike ordinary name-filled wines, you can give presents by engraving letters directly on the glass bottle instead of the label.
The engraving design can be selected from 4 patterns, and the label title, name, date and message can be determined and engraved directly on the glass bottle. Also, just like a regular name wine, it comes with an anniversary newspaper, so you can make your memories come into bloom.
Such paired name wines are "red wine", "white wine", and "anniversary newspaper" as a set and sold for 2 million 7,000 yen. If you want to give your parents a pair of wine, give them a pair of wines.
[Within 5 10,000 yen] Vintage wine
If you want to give your parents a gift with a little premiere, "vintage wine" is recommended.Gift of the year of the birth of the parents or children or the year of the wedding anniversarylet's do it.
However, it is not guaranteed that there will be a vintage wine of the name you want to give, and you should be careful because it will be a reasonable price.
This time, vintage wine is introduced as a wine with a price range of less than 50,000 yen, but it may be higher depending on the brand. Therefore, please consider the purchase after consulting with the budget.
Because of these characteristics, vintage wines are suitable for "special wedding anniversaries such as the 000th anniversary".
Get the right wine for your wedding anniversary!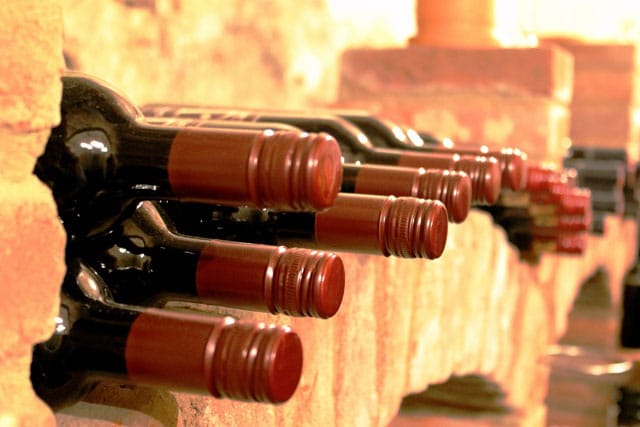 We introduced wine 5 selection that we want to give to parents who celebrated wedding anniversary. If you plan to give wine on your wedding anniversary, please refer to the selection procedure in this article. Once you decide on your budget and how you choose, you can find the ideal wine without hesitation.
If you can't find it, please decide which wine to present by referring to the wine 5 selection in this article. Since it is organized by price, you can search within the budget.
So get a wine that's right for your parents' wedding anniversary and have a great time.
Give flowers to your wedding anniversary parents! How to choose to be pleased and explanation of flower language
Selection of liquor 7 that we want to give to parents at wedding! Explain prices, features and how to choose