All newspapers attached to the "Series with Anniversary Newspapers" handled by our company are Yomiuri Shimbun. You cannot attach other companies' newspapers.

Standard stock items can be shipped the same day for orders up to 15 on weekdays (direct shipment from Niigata). For ordered products, each product is provided with an estimated delivery date (number of orders). This does not apply to full-order name drinks and reserved items, and when 6 and 12 months are busy.

In principle, there is only one anniversary newspaper per name sake, but you can add a newspaper if you wish. that time,One extra charge 1,080 yen (tax included)takes. If you can contact us, we will make additional arrangements for how to add newspapers.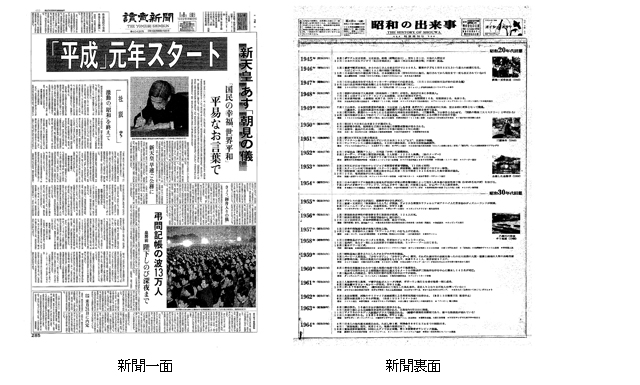 Excerpts of major social events and events that occurred during the year are listed in 3 to 4 items.

* The above contents are listed for 20 years.

The specified newspaper date may not be published or the morning edition may not be published. If no newspaper has been published, a newspaper will be attached the day after the date specified in principle.

Since the articles published in the anniversary newspaper will be found after ordering in principle, the contents of newspaper articles cannot be communicated in advance.

Depending on the storage state of the original newspaper, some text and photos may be blurred, or there may be paper with poor image quality. Old newspapers and newspapers published during the war are especially difficult to read except for headlines.

In principle,Only customers who have purchased the name insert seriesAn anniversary newspaper is attached. For this reason, we do not sell anniversary newspapers only.

Please feel free to contact us if you are unable to resolve the problem with the above description.
Phone number: 025-378-2631 FAX: 025-378-2632
[Business hours] 9: 00 to 18: 00 [Closed] Saturdays, Sundays and holidays