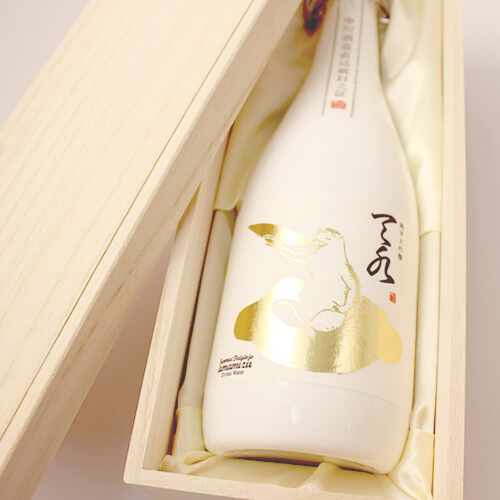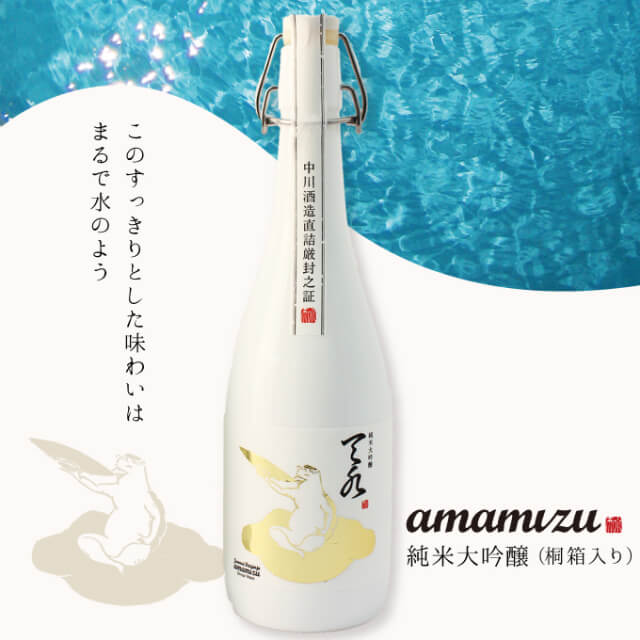 Light blue mysterious brew water
80% of sake is made of water.Sake breweries are most particular about water, which greatly affects the quality of sake.Nakagawa Sake Brewery uses "light blue shining water" and genuine "water" colored water.The mysterious water is combined with the skill of Mr. Mori to create a liquor that shakes the heart.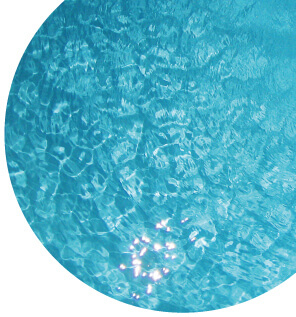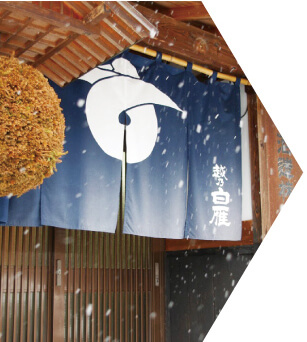 Stubbornly in one line.
Nakagawa Shuzo was founded in Meiji 18. Since then, I have been making it in the snowy area of ​​the local Nagaoka. From the small hill behind the sake brewery, there is always plenty of clear and clear water. This water source was presumed to be fresh water from the Jomon period and was named "Jomon Snow Icicle Water". The brewery made sake that can only be made with this water.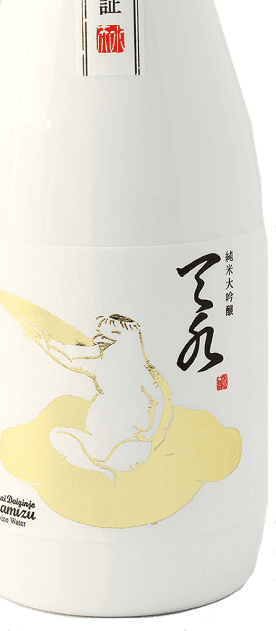 Junmai Daiginjo [amamizu]
This sake is made from Niigata prefecture's Koshitanrei, which was grown by Mr. Mori himself, and is made over time by a method called "Ginjo-zukuri" from January to February when the temperature is the lowest. ..It has a fresh and faint fruity scent, and when you put it in your mouth, it spreads gently and disappears like light snow.There is good sharpness, the rear mouth is beautiful and the lingering sound is quietly drawn.
Good dishes
Best compatibility with refreshing and gentle cuisine. For example, it is recommended to eat chicken plum wasabi flavor or white fish tempura with salt.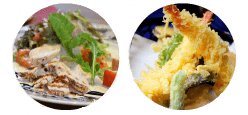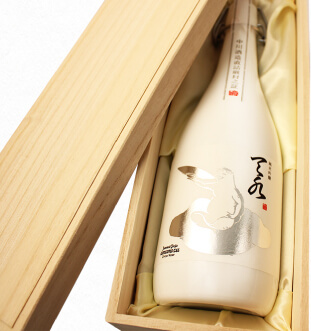 Paulownia box

I will deliver it in

Liquor will be delivered in a paulownia box. It looks good and is ideal for gifts. It can be used for various purposes such as longevity celebrations and birthday gifts.
of course
Iron

Also

Wrapping

Also

Free support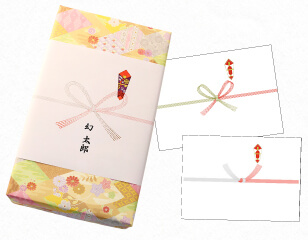 For those who wish, we will provide free wrapping.
We offer a variety of gifts to suit your gift needs.When ordering, please select the type and table of Noshi from the selection screen. * The pattern of the wrapping paper is an image.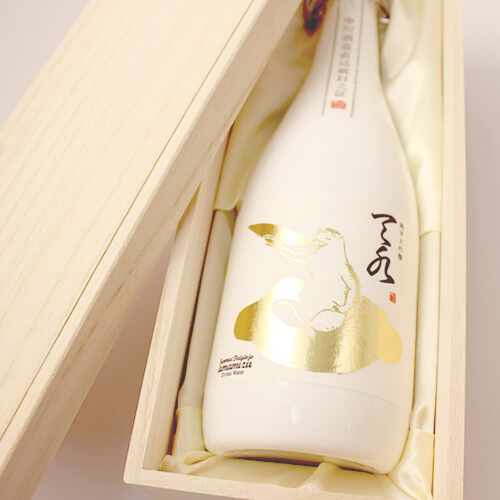 ◆ About payment method

▼ Credit cards are handled by the following cards.
▼ Electronic money accepts the following cards.


▼ Convenience store (number terminal type) A convenience store settlement fee of 330 yen will be charged separately.Seven-Eleven is not available. ▼ Convenience store (payment slip type) A convenience store settlement fee of 330 yen will be charged separately. ▼ We also support electronic payment.Compatible with Mobile Eddie and Rakuten Bank

▼ In the case of cash on delivery, a handling fee of 330 yen will be charged separately.The delivery company will be "Yu-Pack" or "Kuroneko Yamato".


◆ About delivery
▼ Products will be delivered in "Yu-Pack" or "Kuroneko Yamato".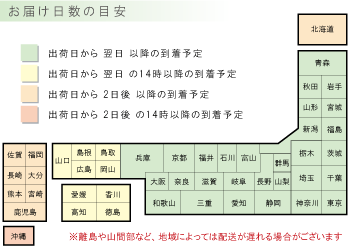 ▼ We accept time zones.

Orders up to 13 on our business day will be shipped immediately.
In addition, for ordered products and specific products, we will ship immediately after the arrival of the products. (The delivery date is written in the product information)
◆ About Shipping
Shipping costs vary depending on the destination area.
[Free shipping] If purchased at the same time, all products will be free shipping.
* Free shipping on all namesakes with newspapers.

▼ Packing at the time of delivery Please note that the box for packing at the time of delivery may be delivered in a different box from the product due to recycling at our shop.
◆ About gift wrapping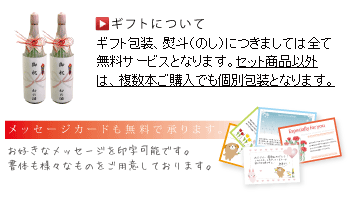 ▼ Click here for details on packaging
◆ Receipt / Invoice
If you want to send a gift directly to the other party, we will not specify the name of our shop, let alone the price of the delivery note.
If you wish to receive a receipt, etc., we will send it by e-mail.
◆ Handling of personal information
Important personal information (address, name, phone number, e-mail address, etc.) received from customers will never be passed on to third parties other than delivery work or misused. Please use it with confidence.