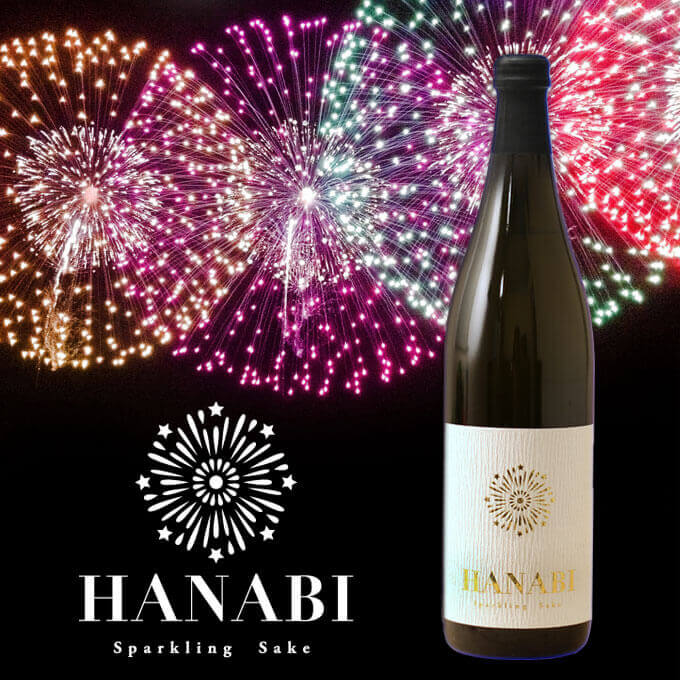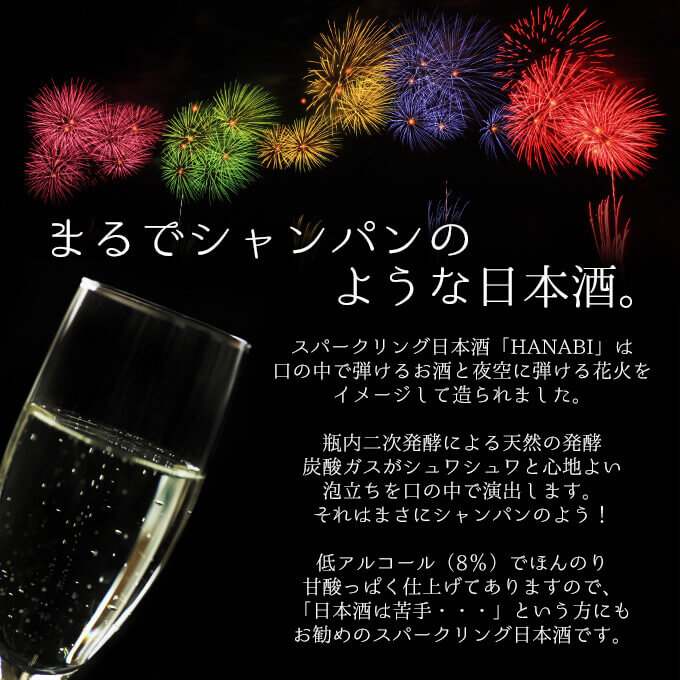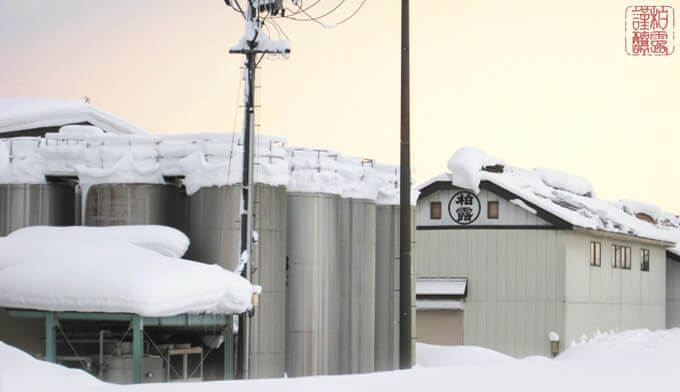 Making delicious sake that will please many people
-History and tradition to the future as a leader of liquor culture-
Nagaoka City, Niigata Prefecture, where the sake-making brewery that produces sake is located, is one of the three largest fireworks in Japan and is famous for its spectacular star mine that colors the night sky called the Shosan Shakudama and Phoenix. In an environment blessed with Niigata sake-brewed rice "500 million stones" as the main ingredient, the gorgeous dryness that is characteristic of "Ruso" in harmony with Mr. Echigo's skill and modern brewing technology I am brewing sake.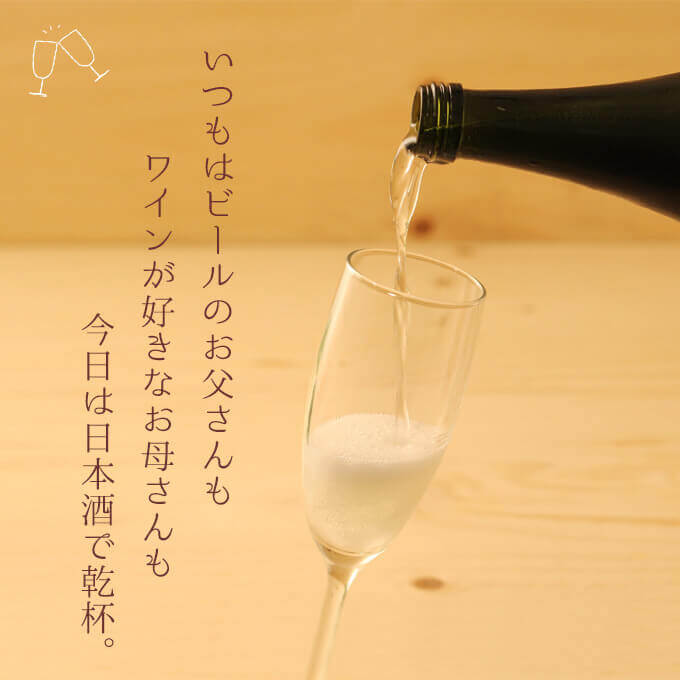 HANABI
Sparkling sake: 720ml
Sparkling sake "HANABI" was created with the image of sake that can be played in the mouth and fireworks that can be played in the night sky. Natural fermented carbon dioxide from the secondary fermentation in the bottle produces a crisp and comfortable foam in the mouth. It's just like champagne! It is a sparkling sake that is recommended for those who are not good at sake because it is low in alcohol (8%) and slightly sweet and sour.
Raw material name

: Rice (international), rice bran (domestic)

Rice polishing rate

: 65%

Alcohol

: 8 degree

Taste

: Slightly sweet

Production area

: Nagaoka City, Niigata Prefecture

Mr. Tsuji

: Roh Sake Brewery

製造 元

: Phantom Sake