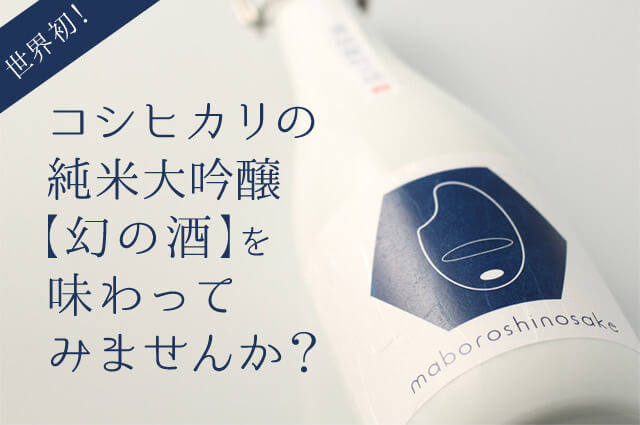 What is [Phantom Sake Project]?
Made from the best rice "Classic Koshihikari"
Niigata terroir Sake making use of 3 regions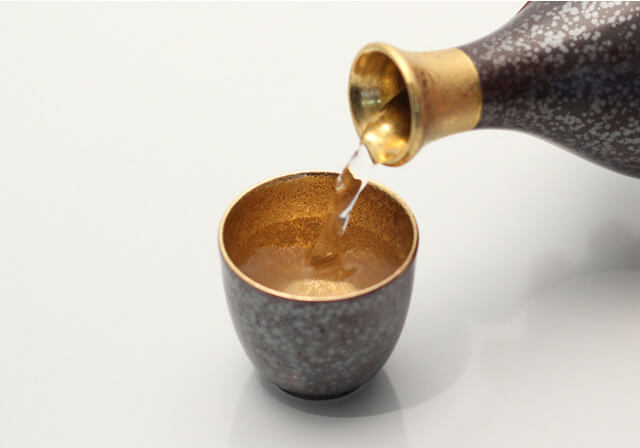 The liquor industry is a "phantom liquor" that requires high-cost, high-level technology that uses "best rice" that no one has ever challenged. We can make it successful for the first time with the generous efforts of the community and your support!
Charm of [Phantom Sake]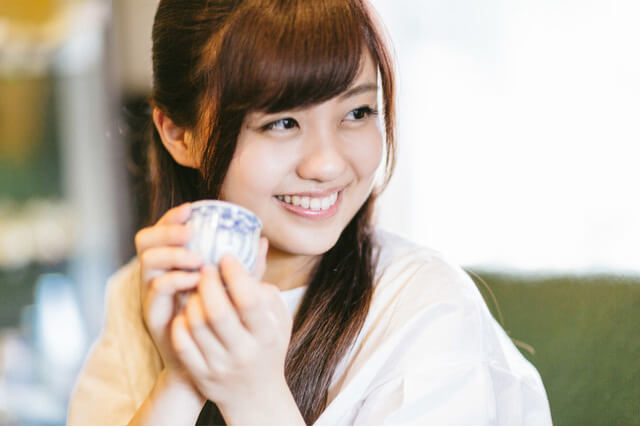 1. Best Rice "Tanada Classic Koshihikari"
Tanada's classic Koshihikari is characterized by its stickiness and strong umami, and if you are eating for the first time, you can eat it with a sizzle even if you don't have a side dish.
The rice in the terraced rice fields that grew up in the snowmelt water of Snow Country Niigata is clean water that does not contain any water for daily use.
In sake brewing, Koshihikari from Niigata, where no one has ever been able to challenge due to its high cost and lack of technical capabilities, has the potential to respond to "the most delicious sake".
* Classical Koshihikari means Koshihikari. Unlike BL Koshihikari, which is resistant to rice blast in recent years, it is characterized by its "stickiness". Although there is a deep-rooted fan because of its deliciousness, only less than 1% of Koshihikari is currently produced in Niigata Prefecture.
2. Niigata's 3 Sake Brewery Sake Terroir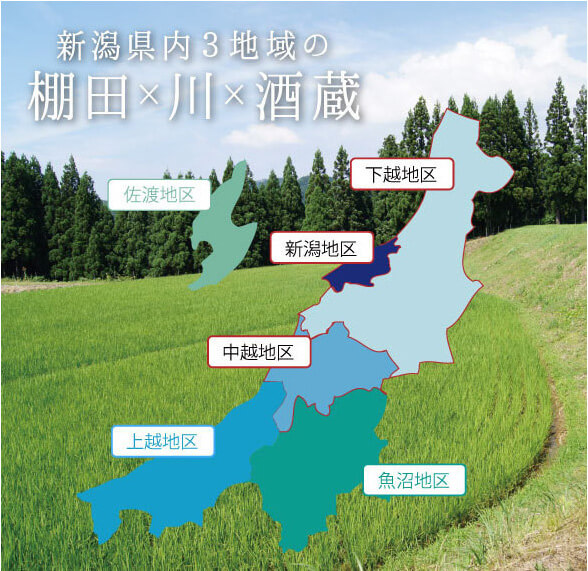 Niigata's topography is long and its climate and food culture vary greatly from region to region. Therefore, in this project, we draw river water flowing in the 3 areas of Niigata and brew rice from the upstream rice terraces in the downstream brewery. The idea of ​​maximizing the individuality of the region by completing the materials and production within the region is called "terroir" in the wine industry.
■ Fermentation Town-Niigata City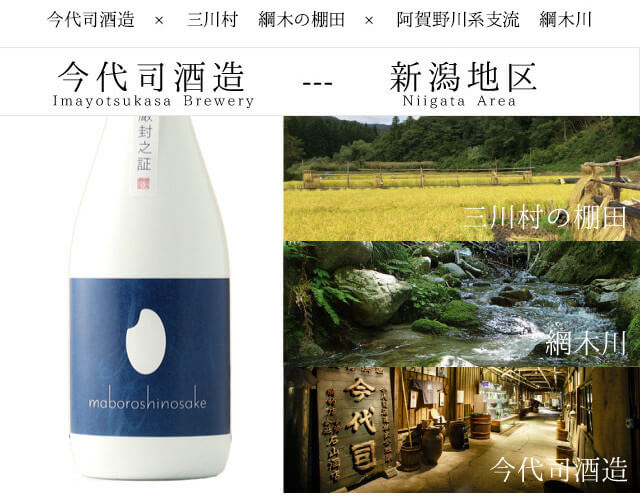 Imadaiji Sake Brewery (Niigata City, Niigata Prefecture) Founded in 1767, Imadaiji Sake Brewery Co., Ltd. has been known as a fermented food town for a long time in a region called Numatari (Nudari) It has become. The characteristic of Idaidaiji Sake Brewing Co., Ltd. is that it is a pure rice brewery that does not use any brewing alcohol, which is rare in Japan, and the sake brewing is done using the water prepared with 100% natural spring water. I will. At the warehouse, the products are straight, dignified, popular, and stylish. The concept of seasons, celebrations, koji, and challenges is provided, and you can receive easy-to-understand explanations even when visiting the warehouse. *Classic Koshihikari 100% used (CL Koshihikari)
荳 玖 豬 √ 驥 荳 玖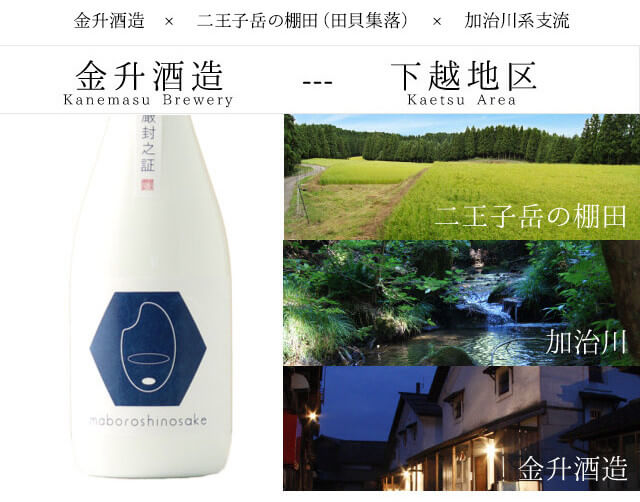 Kinsu Sake Brewery (Shibata City, Niigata Prefecture) The sake brewery "Kinsu Sake Brewery" is located in Shibata City, Niigata Prefecture and continues to produce many famous sake. It was founded in 1822 (five years in Bunsei), and the company name is "Kanemasu", which is the name of the company since it was founded. "The length is measured with a ruler and the quantity is sold with a box." (Proper and honest manufacturing and business) Is that. Kinshu Sake Brewing has continued to make a number of sakes loved locally by using locally grown rice and high quality Iideyama water. In addition, in 5, the four seasons brewing of sake was started the earliest in Japan, and in recent years, we have been enthusiastic about advanced initiatives such as the collaboration event of sake and sweets under the name of "Shirakurakuza". *Classic Koshihikari 38% used (CL Koshihikari)
縺 縺 縺 荳 荳 荳 雜 雁 慍 蛹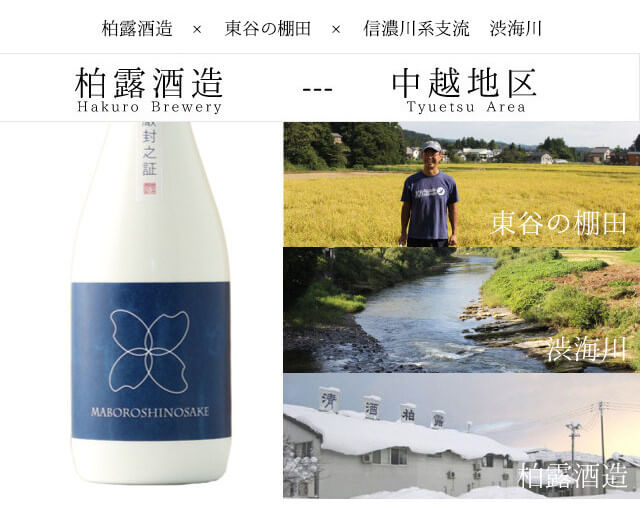 Kashiwa Roshu Brewery (Nagaoka City, Niigata Prefecture) For nearly 1751 years since its founding in 300, it has survived the rough waves of history and has inherited the tradition of Niigata local sake. In 1882, he inherited the sake brewery Kashiwaya, the lord of the Nagaoka clan Makino, who inherited Kashiwa Dew, and inherited the family crest "Mitsukashi" and the brand name "Kashiwa Dew." Continuing the attitude of "making delicious liquor that is pleasing to many people" has become a liquor that is loved by many people to this day, and it has been the crown jewel of the National Sake Awards of the 27 New Brewing Sake Awards. Would be Nagaoka is at the center of the Iito mountain range, the Mikuni mountain range, and the Tateyama mountain range, which bring rich fruit in autumn. The most suitable environment for sake brewing is that the snow that accumulates cleanses the air and stabilizes the temperature at a low level. *BL farmers who use 100% Koshihikari are also brewers, and they are grown with the utmost love as rice for sake.
・ 蟾 蟾
縲 仙 ケ サ 縺 縺 驟 驟 驟 邀 邀 縺 縺 縺 縺 縺 縺 縺 縺 縲 ∵ ゥ 滓 縲 ∵ ゥ 滓 縲 ∵ ゥ 滓 縲 ∵ ゥ 滓 縲 ∵ ゥ 滓 縲 ∵ ゥ 滓 "縲 ∵ ゥ 滓 縲 ∵ ゥ 滓 後 縺 縺 縺 縺 肇 蝨 肇 蝨 肇 蝨 譽 夂 譽 夂 譽 夂 譽 夂 譽 夂NUMER X X X X X X X X X X X X X縺 ヲ 縺 ∪ 縺 吶
Through the production of phantom liquor, we are working to revive abandoned cultivated land and protect clean rivers and beautiful rice terraces.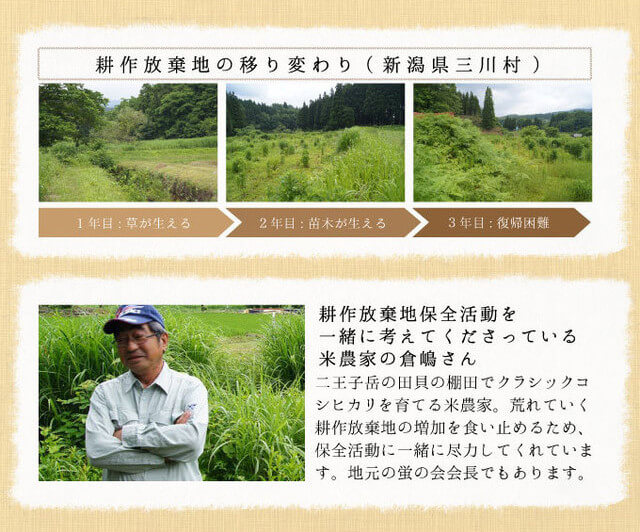 螳 溯. 瑚 邏 ケ 莉
Project planner Shinichi Matsumoto, CEO of Gensoshu SI SI NUMX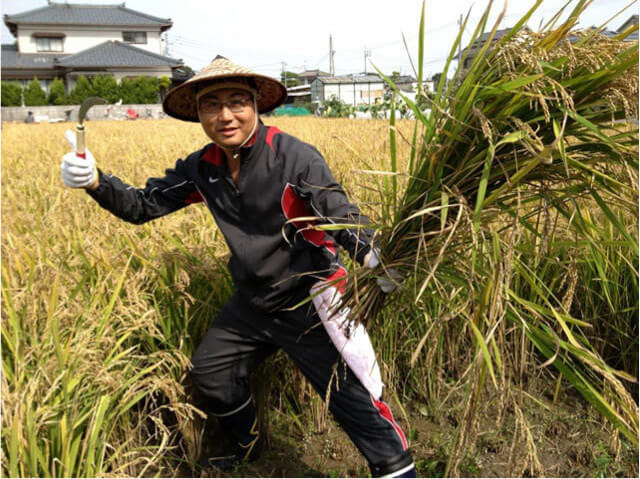 We, Phantom Sake Co., Ltd. is a sake specialty store in Niigata. We want everyone in the country to rediscover the deliciousness of Niigata sake! With that in mind, we sell online specializing in local sake in Niigata.
Check length, security checker
Customer Service / Six-Course Package "NUMX" 縲 音 蝓 溽 "槭 槭
雉 杞 X 譁 閨 樔 閨 樔 偵 偵 偵 偵 偵 偵 偵 雉 杞 雉 杞 雉 杞 雉 杞 雉 杞 窶 ヲ 窶 ヲ 雉 杞 雉 杞 雉 杞 雉 杞 雉 杞 雉 杞 雉 杞 雉 杞 雉 杞 雉 杞 雉 杞 雉 杞 雉 杞
縲 ケ 縺 縺 驟 驟 X 0 谿 谿
This is the introduction of the Tanada Classic Koshihikari Junmai Daiginjo, Iwao, which challenged the Tanada Project prior to this time. Because it was a limited production in a small amount, it will be almost sold out with this sale and first-come-first-served items.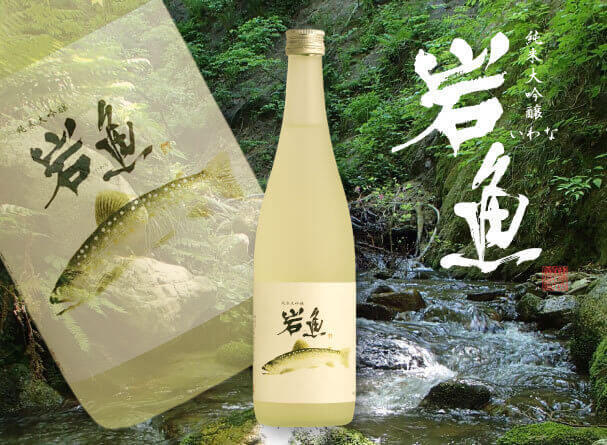 NUM NUMX 繝 磯 騾  縺 騾  縺 縲 縲 縲 縲 育 育 育 育 育 育 育 NUM NUM NUM NUM NUM NUM NUM NUM
The first time I had a cup, I was surprised, "Is this really sake?" Almost no brewing alcoholic odor peculiar to sake is used, and it has an elegant soft scent.
縺 昴 @ 縺 ヲ 鬟 薙 薙 薙 鬩 壹 縺 縺 縺 縺 縺 縺 蝟 蝟 蝟 蝟 蝟 縲 縲 縲 @ 縲
You can feel the deliciousness of the nostalgic rice, and you can feel the taste like a sled that keeps slipping through the plain snowfields.
Even the young wife of a farmer who is not good at sake was asked to change the number of cups, saying "Easy to drink!" It is a famous actor who has the taste of the leading role and complements any meal.
仙 仙 偵 偵 偵 偵 縲 縲 阪 阪 阪 謗 謗 謗 謗 謗 謗 謗 謗 謗 謗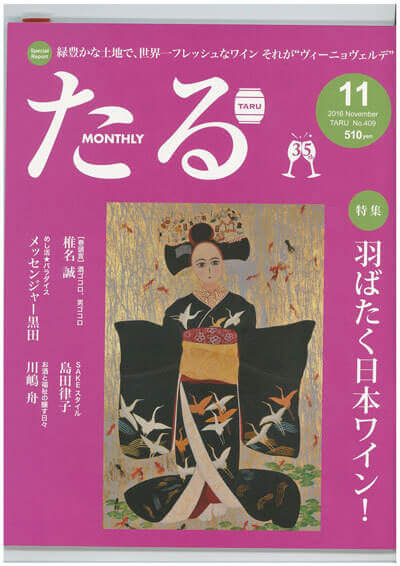 NUM 縲 謌 謌 NUMX 蟷 エ 28 怦 蜿 怦 蜿 怦 蜿 謗 霈
壽 壽 壽 壽 壽 壽 壽 縲 謌 謌 NUM NUM NUMX 蟷 エ 28 譛 NUMX 譌 譌 霈
隱 隱 蟷 エ 謌 謌 謌 NUMX 蟷 エ 28 譛 NUMX 譌 譌 霈
帝 帝 帝 帝 譁 呎 譁 呎 譁 呎 譁 呎 謌 謌 NUM NUM NUMX 蟷 エ 28 譛 NUMX 譌 霈 霈
◆ About payment method

▼ Credit cards are handled by the following cards.
▼ Electronic money accepts the following cards.


▼ Convenience store (number terminal type) Convenience store settlement fee will cost 330 yen separately. Seven-Eleven is not available. ▼ Convenience store (payment form) Convenience store settlement fee will be charged separately for 330 yen. ▼ We accept electronic payment. Compatible with Mobile Eddie / Rakuten Bank

▼ In the case of COD, a fee of 330 will be charged separately. A delivery trader becomes "Yu-pack" or "Kuroneko Yamato".


◆ About delivery
▼ Products will be delivered in "Yu-Pack" or "Kuroneko Yamato".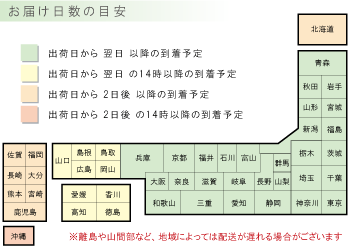 ▼ We accept time zones.

Orders up to 13 on our business day will be shipped immediately.
In addition, for ordered products and specific products, we will ship immediately after the arrival of the products. (The delivery date is written in the product information)
◆ About Shipping
Shipping costs vary depending on the destination area.
[Free shipping] If purchased at the same time, all products will be free shipping.
* Free shipping on all namesakes with newspapers.

▼ Packaging at the time of delivery Please note that the packaging box at the time of delivery may be delivered in a different box from the product for recycling in our shop.
◆ About gift wrapping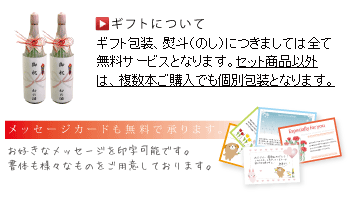 ▼ Click here for details on packaging
◆ Receipt / Invoice
If you want to send a gift directly to the other party, we will not specify the name of our shop, let alone the price of the delivery note.
If you wish to receive a receipt, etc., we will send it by e-mail.
◆ Handling of personal information
Important personal information (address, name, phone number, e-mail address, etc.) received from customers will never be passed on to third parties other than delivery work or misused. Please use it with confidence.