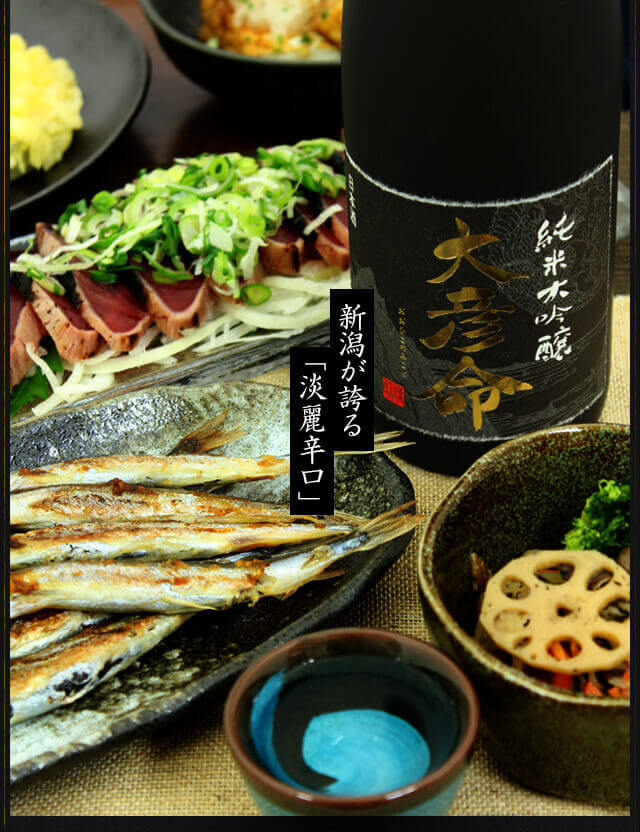 Prince Oohiko is also the name of one of the famous Shoguns of the Four Ways during the Yamato Imperial Court, which was recorded in the Nihon Shoki.The story of Nihon Shoki and Kojiki may seem a little difficult, but please read it as a myth.When the imperial court had only enough control to control a part of the current Kinki region, the imperial court tried to promote the rule of the whole country and dispatched Shoguns of the Four Provinces to the north, south, east and west. (Kibitsuhiko, who will later become a model for Momotaro, will appear in the west.) Prince Oohiko was given a royal command to the north and landed in Hokuriku.Prince Oohiko is believed to have ruled to the Tohoku region with the cooperation of the people of Koshi.As a proof of this, there are still many shrines dedicated to Prince Oohiko in the area where Prince Oohiko ruled for a long time from Hokuriku to Tohoku.It is believed that Prince Oohiko, who used a ship for the expedition, traced the abundant waterways of nature and made efforts to help people live with peace of mind based on the blessings of nature (soft water and food suitable for drinking) to Tohoku. I will.Even now, when visiting the shrine that celebrates Prince Oohiko, it is worshiped as "the god of strong development projects under the Kinai royal authority that has advanced to the land of Ezo" from ancient times, together with the blessings of nature.The people of Koshi have obeyed sincerely because they had a very easy-to-understand idea of ​​"making a better country."The right thing and the right idea are sure to be accepted by everyone.This time, this sake "Prince Oohiko" was also made with rice only, with the same spirit and the old-fashioned correct manufacturing method. "Junmai Daiginjo Prince Oohiko" is also a sake made with the hope that it will make many people happy and improve the culture of sake by spreading it throughout the world.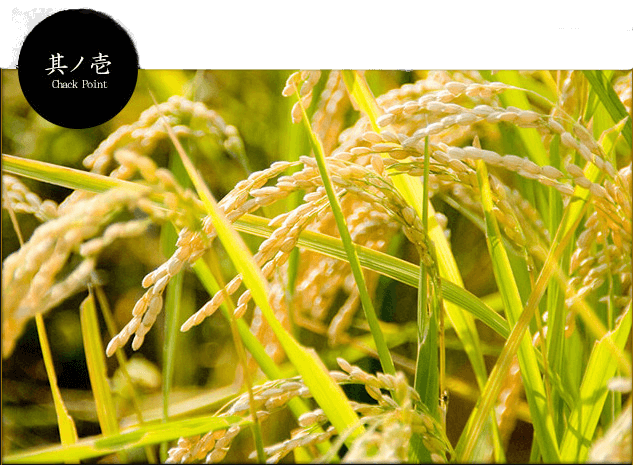 "Kotani Rei" is the name of a new kind of sake-brewed rice that was finally completed by research and development in Niigata Prefecture over 16 years. It is suitable for cultivation in Niigata, so that it "fits Niigata sake brewing". From the cross of "Yamada Nishiki" to the mother and "Gohyakumangoku" to the father, "Koshidanrei" Was born. "Yamada Nishiki" has very low protein, large grains, and great whiteness, so it is very suitable for brewing, and it is a fine, mellow and mellow rice. "500 million stones" produces a refreshing, refreshing and refreshing liquor. As a high-quality sake brewing suitable rice that combines the advantages of both, it is often used for high-quality liquor such as exhibition wine for appraisals, and is still cultivated only in limited areas. The rice used in this "Ohiko no Mikoto" is "All-in-a-time Kosei". The rice polishing rate is 35%, and it is a very luxurious one.

The index that shows how much rice has been polished from brown rice is called rice polishing ratio. The lower the number, the more polished rice is (brown rice is 100%). It takes approximately 35 days (about 3 hours) to make Daihiko's rice polishing ratio 72%. I understand.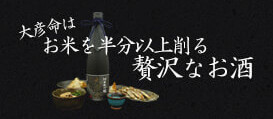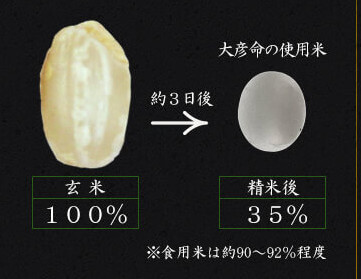 The water used for "Daikomei" is spring water that has been protected locally as "the grace of God" and "miracle spring". This natural water is also the only spring water in Niigata Prefecture that is so clear that it can live with the rare endangered fish, Ibaratomiyo, and it is generally forbidden to step in.
Imadaji Sake Brewery, which has a great life, is the only sake brewery that has been granted permission to mine spring water. Even now, the only water that can be used for this natural water is the water that is brewed by Imadai Sake Brewery. I'm going to visit and draw myself.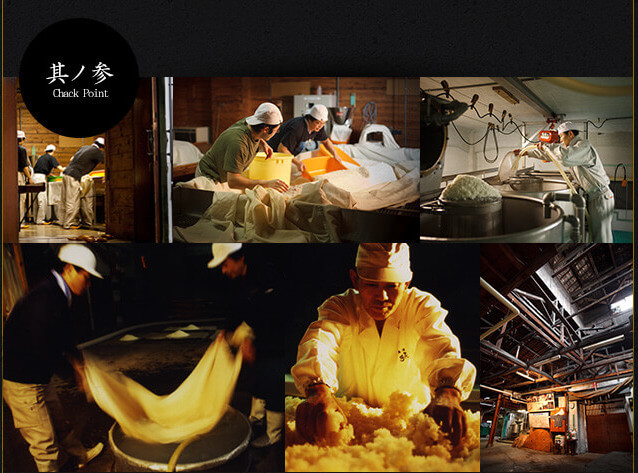 Imayotsukasa Sake Brewery has an eaves in the center of Niigata City.Founded in 9, it is a long-established store.The sake brewing that does not add any brewed alcohol to all the sake produced is one of the only 1797 sake breweries out of the approximately 1500 sake breweries nationwide.It can be said that it is an honest sake brewing that does not have any effect on the taste because it is not possible to intentionally adjust the taste without adding a single drop of brewed alcohol to the brewed sake.Japanese sake brewing using only rice and water is the only one among the 16 sake breweries in Niigata prefecture.95% of the sake distributed nationwide has alcohol added (89 survey), which means that the remaining 18% is sake made only with rice and water, and "Prince Oohiko" is that. It is a limited Daiginjo sake even in 11%.


The prefecture with the highest consumption of sake in Japan is "Niigata Prefecture". Niigata Prefecture is also ranked 1 as a brewing company distributed throughout the country! To date, delicious local sake has been supported by prefecturals who love local sake.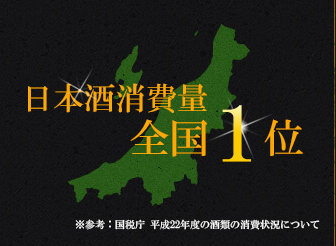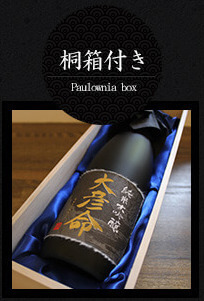 Delivered to your loved one in a paulownia box
We will deliver liquor in a paulownia box. Ideal for gifts and gifts for loved ones.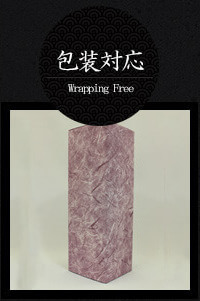 Free wrapping and wrapping
* Furoshiki and wrapping paper The colors may differ slightly depending on the computer, smartphone, or mobile phone used by the customer viewing this page.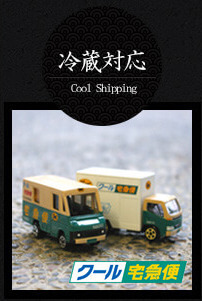 Free support for cool flights with an emphasis on quality
As a general rule, sake must be stored at low temperatures. Therefore, phantom liquor is available for free delivery on cool flights.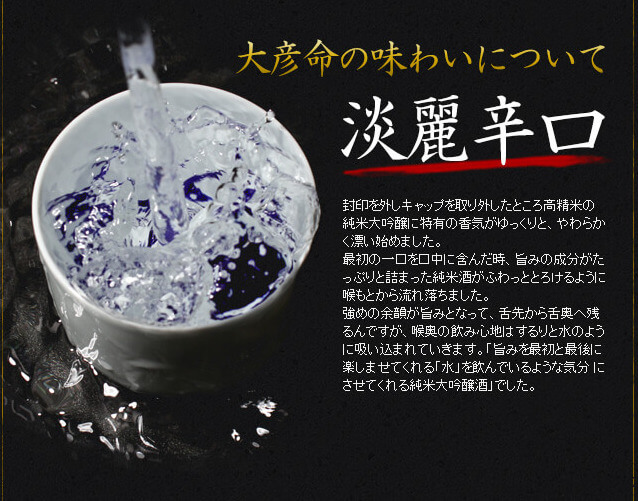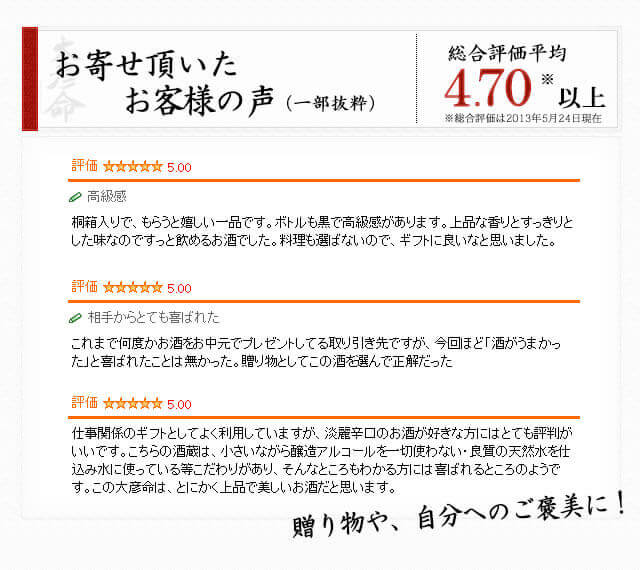 ◆ About payment method

▼ Credit cards are handled by the following cards.
▼ Electronic money accepts the following cards.


▼ Convenience store (number terminal type) A convenience store settlement fee of 330 yen will be charged separately.Seven-Eleven is not available. ▼ Convenience store (payment slip type) A convenience store settlement fee of 330 yen will be charged separately. ▼ We also support electronic payment.Compatible with Mobile Eddie and Rakuten Bank

▼ In the case of cash on delivery, a handling fee of 330 yen will be charged separately.The delivery company will be "Yu-Pack" or "Kuroneko Yamato".


◆ About delivery
▼ Products will be delivered in "Yu-Pack" or "Kuroneko Yamato".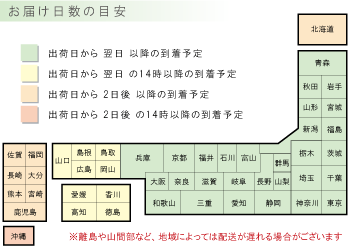 ▼ We accept time zones.

Orders up to 13 on our business day will be shipped immediately.
In addition, for ordered products and specific products, we will ship immediately after the arrival of the products. (The delivery date is written in the product information)
◆ About Shipping
Shipping costs vary depending on the destination area.
[Free shipping] If purchased at the same time, all products will be free shipping.
* Free shipping on all namesakes with newspapers.

▼ Packing at the time of delivery Please note that the box for packing at the time of delivery may be delivered in a different box from the product due to recycling at our shop.
◆ About gift wrapping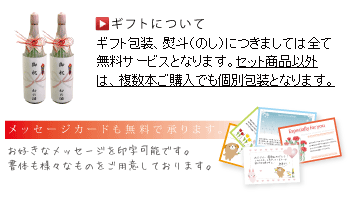 ▼ Click here for details on packaging
◆ Receipt / Invoice
If you want to send a gift directly to the other party, we will not specify the name of our shop, let alone the price of the delivery note.
If you wish to receive a receipt, etc., we will send it by e-mail.
◆ Handling of personal information
Important personal information (address, name, phone number, e-mail address, etc.) received from customers will never be passed on to third parties other than delivery work or misused. Please use it with confidence.