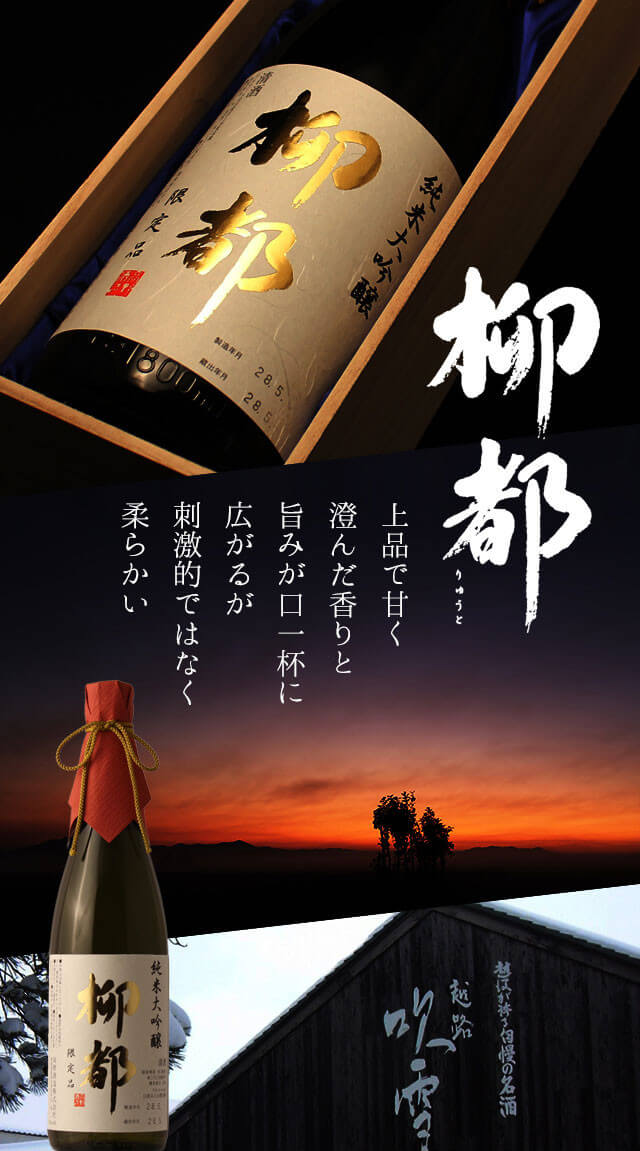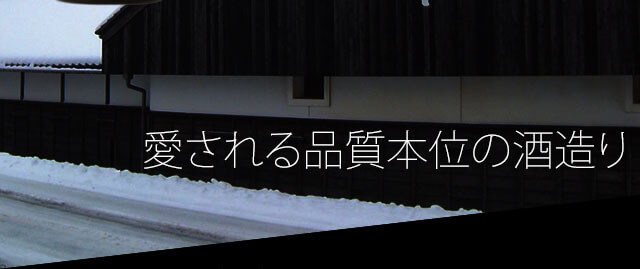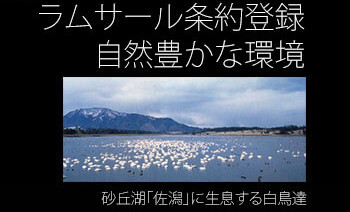 Close to the Sea of ​​Japan, in the winter of Niigata City, where the snowstorm of Siberia is dancing, Takano Sake Brewery is located in the area designated as Sado, Yahiko, Yoneyama Quasi-National Park in the 1996 year 3 There is a sand dune lake "Sagata" that was registered with the Ramsar Convention (especially the internationally important wetland convention as a waterfowl habitat) as the 10-th wetland in Japan. In winter, many swans and waterbirds fly from Siberia, and Takano Sake Brewery is located in a place blessed with a rich natural environment where many waterbirds and wild birds live throughout the year.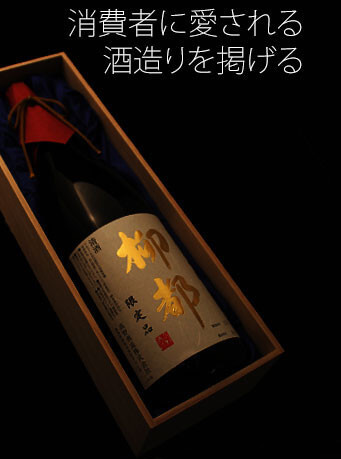 In summer, watermelons and melons are cultivated in the surrounding fields, and it is widely known as one of the leading production areas in Niigata prefecture.They grow in good quality, clean groundwater and are popular for their sweetness and freshness.Because it is a sand dune, it is blessed with good quality and abundant water, so Takamatsu, the 32th generation of the Takano family, took over the rights of the sake brewing industry that was carried out by a relative, September 1899, 9. On the day, the current Takano Sake Brewery was born and became the first president.The founding day is one of the twenty-four seasons, early autumn, the day when the refreshing breeze begins to blow and the dew begins to fall, so the name of the sake is "Shiratsuyu". I have named it.Currently, Mr. Takahisa Takano has been appointed as the fourth president, and all employees are united under the basic policy of "high quality sake brewing that is competitive with other companies and sake brewing that is loved by consumers". I am working hard to make good sake with all my heart.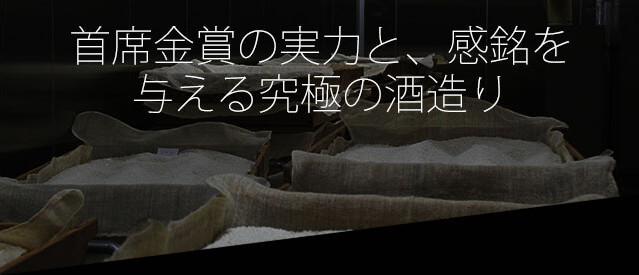 Takano Sake Brewery established the new 12 anniversary business with the latest equipment that has sufficient work efficiency and temperature control to meet the needs of "food safety" and "diversification of consumer preferences" in Heisei 100 Completed. Tadao Sakurai, the former director of Niigata Prefecture Brewing Experiment Station, was appointed as a winemaker instructing production. He said, "Ultimate liquor has a subtle fragrance and has several flavors, while concealing its taste. Based on the phrase "It's an unobtrusive liquor that softens the tongue and invites it into your mouth and deeply impresses you."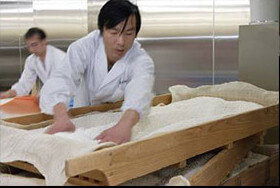 In addition, it has been exhibited at various liquor appraisals and has won numerous awards. The Kanto Shinetsu National Tax Bureau Liquor Appraisal has won an excellent award every year, and in the 58 year of Heisei 6, honored It was decided to win the first 1 position. In recent years, it has won the gold medal at the National Sake Appraisal in Japan for the consecutive years of Heisei 16, 17 and 18. Mainly used as raw rice is Niigata Prefecture's sake brewing suitable rice "500 million stones", and the feed water is Shinano River's ultra-soft underwater, soft and light. It is finished in a sake that has a good throat, a subtle fragrance and a rich taste. For this reason, there have been many popular opinions from women and young people, and the importance of the skill of Echigo Kaoru and the craftsmen of the craftsman is important. With the wisdom of human beings and scientific exploration, we continue to aim for sake brewing that pleases consumers, adding new senses and technologies.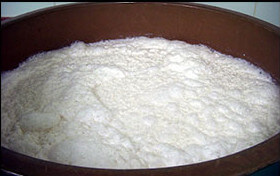 [Caution] This product will be ordered from the sake brewery in Niigata City, Niigata Prefecture, after ordering (for bank transfer, after payment).Therefore, it will take about 2 to 3 days to order. (The sake brewery is closed on Saturdays, Sundays, and holidays.) Please note that even if you specify delivery, we may not be able to meet your request.
◆ About payment method

▼ Credit cards are handled by the following cards.
▼ Electronic money accepts the following cards.


▼ Convenience store (number terminal type) A convenience store settlement fee of 330 yen will be charged separately.Seven-Eleven is not available. ▼ Convenience store (payment slip type) A convenience store settlement fee of 330 yen will be charged separately. ▼ We also support electronic payment.Compatible with Mobile Eddie and Rakuten Bank

▼ In the case of cash on delivery, a handling fee of 330 yen will be charged separately.The delivery company will be "Yu-Pack" or "Kuroneko Yamato".


◆ About delivery
▼ Products will be delivered in "Yu-Pack" or "Kuroneko Yamato".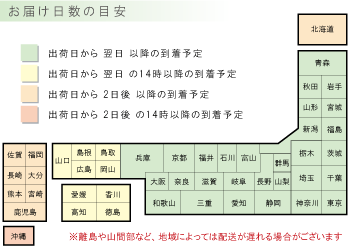 ▼ We accept time zones.

Orders up to 13 on our business day will be shipped immediately.
In addition, for ordered products and specific products, we will ship immediately after the arrival of the products. (The delivery date is written in the product information)
◆ About Shipping
Shipping costs vary depending on the destination area.
[Free shipping] If purchased at the same time, all products will be free shipping.
* Free shipping on all namesakes with newspapers.

▼ Packing at the time of delivery Please note that the box for packing at the time of delivery may be delivered in a different box from the product due to recycling at our shop.
◆ About gift wrapping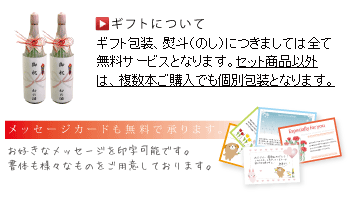 ▼ Click here for details on packaging
◆ Receipt / Invoice
If you want to send a gift directly to the other party, we will not specify the name of our shop, let alone the price of the delivery note.
If you wish to receive a receipt, etc., we will send it by e-mail.
◆ Handling of personal information
Important personal information (address, name, phone number, e-mail address, etc.) received from customers will never be passed on to third parties other than delivery work or misused. Please use it with confidence.