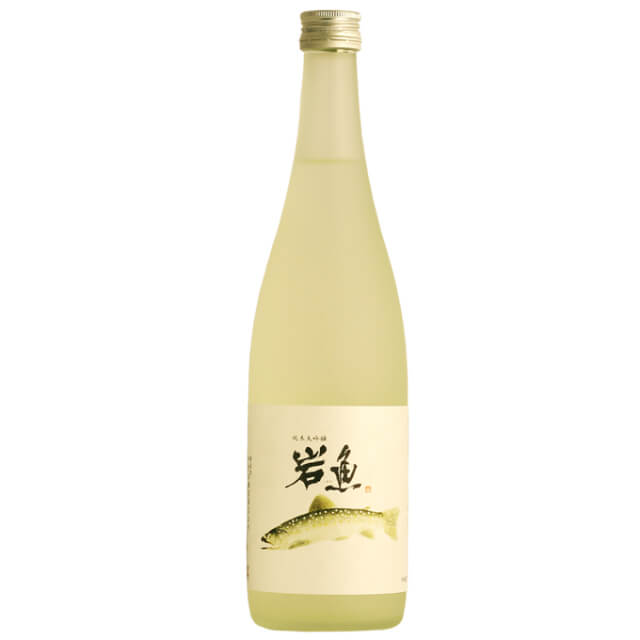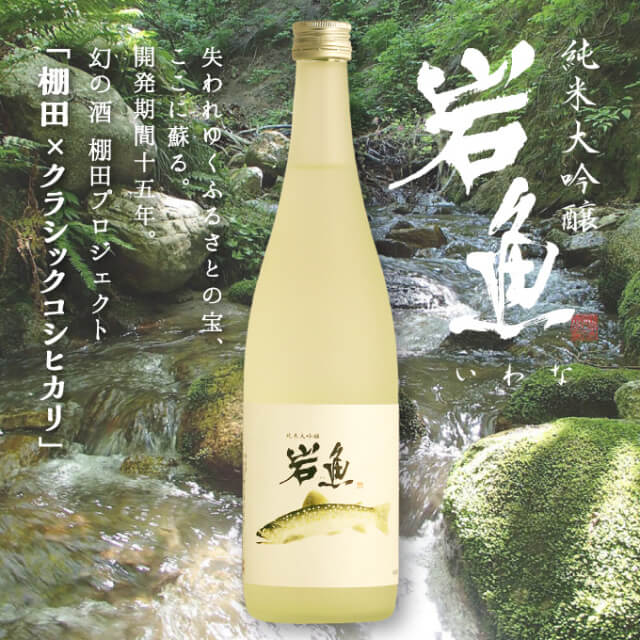 Fifteen years, with farmers and sake breweries
Persevering
"Real phantom sake"
Making real "phantom liquor" that touches the heartstrings ... Tanada was the attention of a fresh Niigata brewer who was born in a liquor store, tasted many famous sakes, and brewed sake in his own hands.
Niigata Prefecture has always had a rich terraced rice field landscape. The terraced rice fields that the ancestors opened up and inherited gradually became ruined with the aging of the creators and the separation of young people, and turned into "abandoned farmland". The "Tanada Project" was started from the very heart of "I want to revive the treasure of my hometown that collapses" when I go to the Kaji River and Aga tributaries for fishing rock fish every year. This "Pure Rice Daiginjo / Iwao" was announced as the "2017 bullet" of the 0 Tanada Project Ichigo Abandoned Land Conservation Activity, which has faced several challenges and spent 15 years.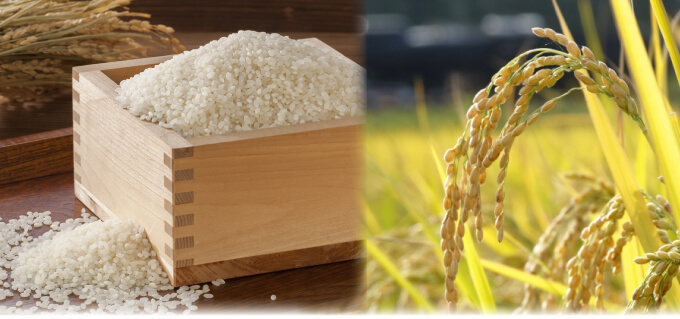 Only 1% of production in Niigata Prefecture. Rare best
Cooked rice
Use "Tanada Classic Koshihikari"
Classic Koshihikari of terraced rice field that grew up in the snow-melting water of Yukiguni Niigata grew up in beautiful fresh water and natural rich land where rock fish and fireflies can inhabit. The production volume is just 1% of Niigata Koshihikari rice. It is characterized by stickiness and strong umami, and it is delicious enough to eat 2 together. Making sake using such rice is not done because of high cost and lack of technology, but it has the potential to become the "best delicious sake".
Taste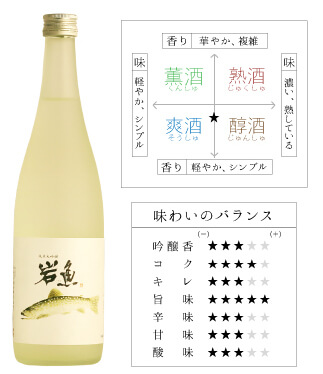 Exclusive to our shop

Comments from the dominant liquor

"I like the moment when the mellow liquor, which is wrapped in a wonderfully delicious taste from the grain like eating rice, has a light mouth and passes through the back of the throat. The sharpness is 70% and it tastes between the knobs. Junmai Daiginjo is a recent sake that can be used as an in-meal liquor while imagining "rice and side dishes", which is a characteristic of sake that has been brewed with a slight flavor, although it will be eaten while leaving the afterglow of. It is a rare gem in the flow. "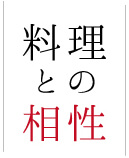 A rare Junmai Daiginjo that is deliciously praised even with meals. The best match with Japanese food such as white rice, salted fish, and green vegetable soup that complements the original taste of the ingredients! Sashimi and clam steaming are also great.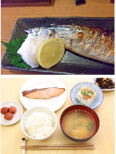 Wrapping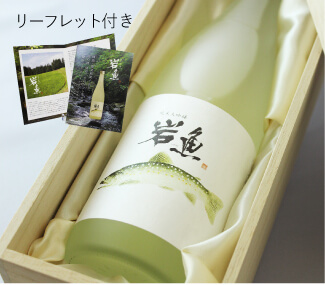 Paulownia box

I will deliver it in

Sake will be delivered in a paulownia box.It looks good and is perfect as a gift.It can be used for various purposes such as longevity celebrations and birthday gifts.With an easy-to-understand leaflet.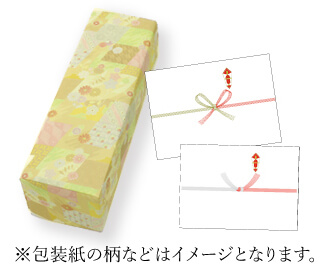 Iron

Also

Wrapping

Also

Free support

If you wish, we will provide free wrapping and noshi.We offer a variety of gifts to suit your gift needs.When ordering, please select the type and table of Noshi from the selection screen.
Creator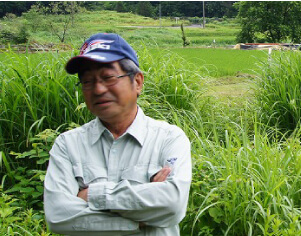 Rice farmer Kurashima
It is a rice terraced rice field at Mt. Nioji-dake and is made with a farming method that focuses on classic Koshihikari. Many fireflies such as Genji firefly can be seen in the vicinity of Sagi Falls in Tagai from mid-6 to mid-7. Mr. Kurashima is also the chairman of the "Firefly Association" and works to protect the local nature for children.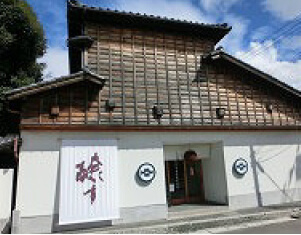 Original brewer Imada Sake Brewery
A long-established sake brewery founded in 9. It is a storehouse of only about 1797 warehouses, about 1500 warehouses nationwide, which is based on the creed of "All-pure pure rice preparation" that does not add any brewing alcohol to all the sake produced. We are also focusing on "Kura Tour", which guides you carefully through the tasteful storehouse with sake brewing and history.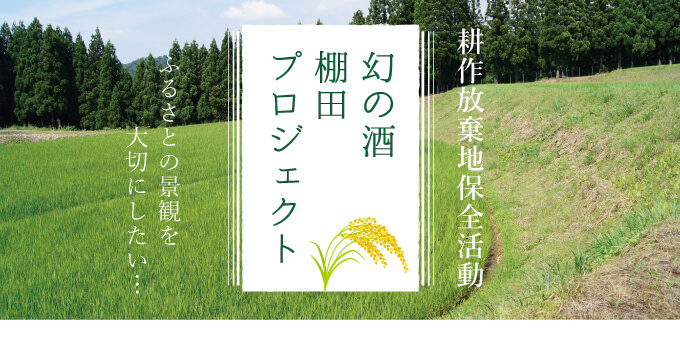 "The rice in the rice terraces is delicious" because it is raised in pure snowmelt that does not contain any water for daily use due to its location in the highland, and the taste of the mountain is condensed to the limit due to the mountain climate with severe temperature differences. Tanada is a precious place that can be called a "holy place". However, terraced rice fields are said to be 2 times the labor and 2 of production because they are mountainous areas where machines cannot be put in compared to paddy fields on plain land. As a result, abandoned cultivated land has increased over time, and land that has been inherited from generation to generation has become difficult to return by leaving the hands of people only 1 years away.
Our phantom sake restores the abandoned cultivated land that rapidly increases with the aging of the mountains, and is working to protect clean rivers and beautiful rice terraces.
◆ About payment method

▼ Credit cards are handled by the following cards.
▼ Electronic money accepts the following cards.


▼ Convenience store (number terminal type) A convenience store settlement fee of 330 yen will be charged separately.Seven-Eleven is not available. ▼ Convenience store (payment slip type) A convenience store settlement fee of 330 yen will be charged separately. ▼ We also support electronic payment.Compatible with Mobile Eddie and Rakuten Bank

▼ In the case of cash on delivery, a handling fee of 330 yen will be charged separately.The delivery company will be "Yu-Pack" or "Kuroneko Yamato".


◆ About delivery
▼ Products will be delivered in "Yu-Pack" or "Kuroneko Yamato".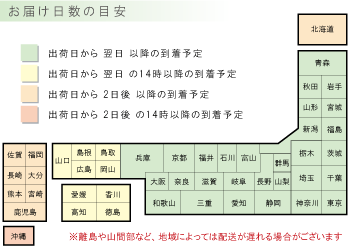 ▼ We accept time zones.

Orders up to 13 on our business day will be shipped immediately.
In addition, for ordered products and specific products, we will ship immediately after the arrival of the products. (The delivery date is written in the product information)
◆ About Shipping
Shipping costs vary depending on the destination area.
[Free shipping] If purchased at the same time, all products will be free shipping.
* Free shipping on all namesakes with newspapers.

▼ Packing at the time of delivery Please note that the box for packing at the time of delivery may be delivered in a different box from the product due to recycling at our shop.
◆ About gift wrapping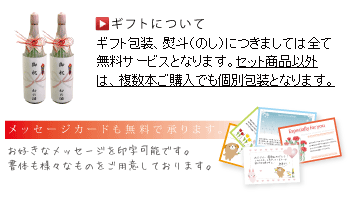 ▼ Click here for details on packaging
◆ Receipt / Invoice
If you want to send a gift directly to the other party, we will not specify the name of our shop, let alone the price of the delivery note.
If you wish to receive a receipt, etc., we will send it by e-mail.
◆ Handling of personal information
Important personal information (address, name, phone number, e-mail address, etc.) received from customers will never be passed on to third parties other than delivery work or misused. Please use it with confidence.