Surprise special feature for weddings: performance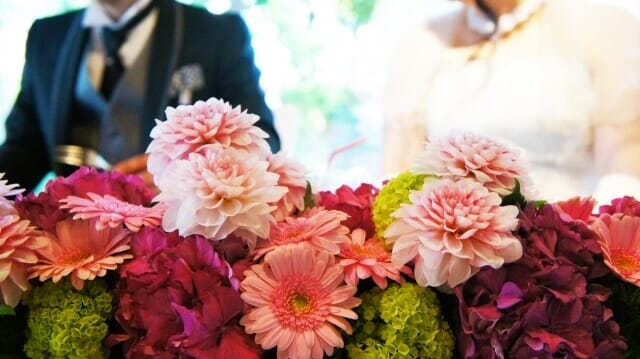 Many of you have seen a scene where a couple of 4-5 friends of the groom or bride are singing or dancing when they join the wedding?
I can tell you what I practiced for the bride and groom, and the venue is exciting.
However, when a groom in a tuxedo or a bride in a wedding dress plays a musical instrument at a wedding, it will be even more exciting and memorable.
In this article, we will introduce the charm of the surprise that the bride and groom can perform at the wedding entertainment and the surprise performance for the bride and groom.
Surprise for performance at wedding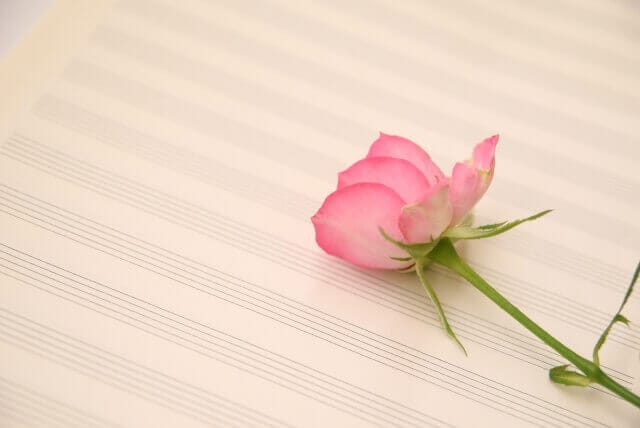 In wedding entertainment, cases where people who sing well for the bride and groom sing are often seen, but they are rarely played.
However, many brides and grooms are from the brass band, so many brides and grooms want to play secretly.
In addition to being pleased as a surprise, the people around it will also play live musicSome people have some kind of excitement and tearsIt 's pretty good.
Because we can think of many production plans,Surprise with a very wide range of productionThere is no doubt that.
チ ェ ッ ク For surprises other than performances, check this article
Introducing surprises that will please you at the wedding-why don't you become a gimmick? ~
Performances that excite wedding entertainment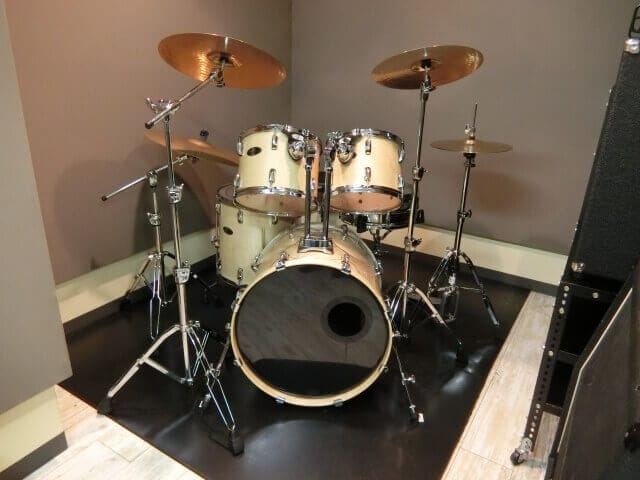 As a way to excite the place at once,Case where the bride plays in a dress.
A bride who plays a guitar in a dress or a bride who strikes a drum is hard to see.
It's quite a rare case, but if it gets better, it can't be helped.
Sometimes it happens as a surprise to the groom,The groom plays the bass and the keyboard and vocals ask a friend to form a bandAnd so on.
It is often the case that the first collaboration is not a cake sword but a guest with music.
If one of the brides and grooms is a musical instrument player, they often perform at weddings to excite the venue.
Naturally it's good because I'm at work, but there is also a surprise that a partner who doesn't usually do such a thing hurts and manipulates a musical instrument hard.
By putting the pattern into a video and watching it after seeing it work hard, you may see it as if you were a parent who came to see the children's presentation and cry. .
チ ェ ッ ク Check here for surprises and surprise movies other than performances
Surprise production by reading the groom's piano and the bride's letter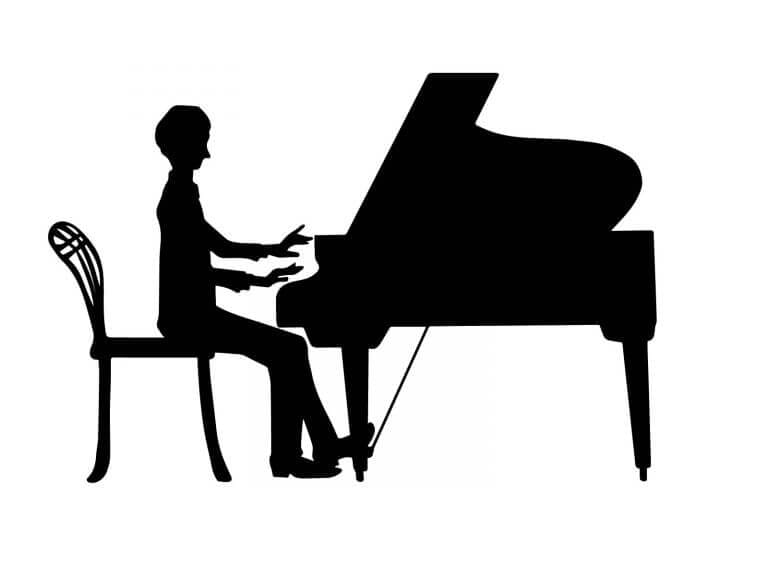 In some cases, the groom and the bride will join together to surprise the performance.
As something that invites tearsGroom plays the pianoAnd turn it into BGMBride reads a letter to her parentsDirecting.
Unlike reading an existing song as background music, it is the groom who plays the background music.
Moreover, if you practice the piano for this, that willingnessProduction that is destructive enough that not only parents but also many guests cry.
There were many people who did music in a circle when they were a student, but never touched a musical instrument since becoming a member of society.
Then, there are quite a few people who are wondering if they can really play a musical instrument from someone they have met since becoming a member of society.
If you show them playing such people, you will be amazed at how they look different from the usual ones, and there are people who will laugh because they are too amazing.
It is easy for the bride and groom to start using musical instruments for the first time in a long time and continue to be a hobby.
お す す め Recommended for surprises other than performances
Surprise performance from bride to bride (bride to bride)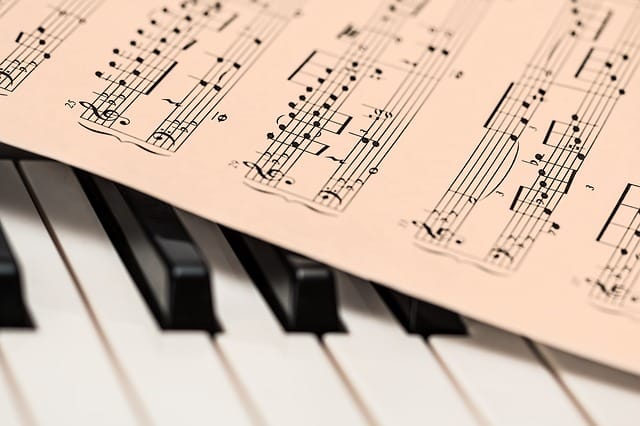 When you play surprise for a guest at a wedding, you're impressed. In some cases, guests may give a surprise performance to the groom and the bride or the bride to the groom.
The most impressive thing is that the groom plays live on the piano.
Some men have piano experience, and some have no experience with musical instruments.
When playing live piano at a wedding, many men practice hard to show off on the day because they want to convey their feelings to the bride for an important bride.
When performing,Show the attitude to play seriously even if there is tensionIt is important.
If the bride knows that the groom has never touched the instrument, there is no doubt that she will be impressed.
In addition, sincere performances will impress not only the bride but also the guests.
Pianos are often prepared at wedding halls, so many grooms choose pianos for surprises.
In some cases, from the groom to the bride,In some cases, the bride and groom will give a live performance and a piano present to the groom..
Piano practice should not be known to the other party until the day,Don't realize you're practicingIs the point.
お す す め Recommended for surprises other than performances
Live music by professionals is also recommended
Live performances by professionals can be considered in various situations, from the groom to the bride, from the bride to the groom, and from the bride and groom to the guest.
Surprise to entertain guests include welcome space and live performances at weddingsIs recommended. For example, in a welcome space where you have a drink and wait for the bride and groom to prepare, if you have live music, you will forget the time and listen. The excitement that the wedding is about to begin will be even more exciting, and the venue will have a festive mood.
Also, in many cases, live performances of organs and choirs are used at weddings, but if anything, they often have a relaxed and strict atmosphere.Brides and grooms who do not want to be tied to the general pattern and want to make the wedding lively can be good at incorporating gospel.For Japanese who rarely hear gospel live, the tension should be overwhelming with an overwhelming chorus and fun atmosphere.
In addition, if you include live performances in receptions, chatting at the reception, or giving presents from the bride and groom to your parents, you can enjoy a stylish atmosphere different from BGM.
If you want to take in such a surprise, you will need to make arrangements such as contacting the ceremony hall and asking if you can ask the performer, but a bit of a smart measure will remain in the guest's mind.
Surprise performance for the bride and groom

It may be performed as a surprise to the bride and groom.
There are cases where the guitar comes out with one hand and performs a song given to the bride and groom, and the bride and groom sing their favorite songs.
Contrary to the previous pattern in which the bride and groom didn't think they could play the instrument, it was the pattern that the person could do that.
For example, if a father plays and sings a song given to his daughter, the daughter's bride will cry. In fact, the surprise of my father's secretly meeting with the ceremony hall and practicing and showing off unfamiliar instruments hard was very impressive.
What I want to be careful about with such a production isDo it seriouslyIt is that.
Even if you make a mistake, it will be exciting just because you think about doing it somehow.
It's okay if you have failed after that, or if you have to practice more, you can laugh.
Of course, if you make a good decision, it will be a lot of excitement, but it is very important that you have done things for us.
That is whyA serious premise to do seriouslyIt is necessary to do it with care for people.
Surprise special feature for weddings: proposal at a reception